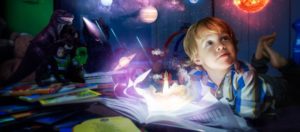 Using your imagination is one of the most important things you can do to achieve freedom in your life. The reason for this is that without your imagination, you are "stuck" in whatever world you are currently in.
With your imagination, you can create new worlds for yourself and make them happen. Unfortunately this ability is usually stamped out of kids while growing up. They are taught strict rules that they must follow and if they don't they are punished. This is by design.
They don't want kids using their imagination to create worlds for themselves. They want kids to grow up and be a useful cog in the world that the rulers have created. Most teachers have no idea they are doing this and if they do, it's out of a subconscious feeling of jealousy.
There's good news though, at any time you can turn on your imagination, have limitless energy, and create whatever life you want for yourself.
Art Class
When I was going to grade school, there were two art classes for kids in my class. They were called regular art and special art. I forget exactly how, but I got put in the regular art class which was for less talented kids.
I was in this class for a couple years before I had the bright idea to see if I could switch to the special art class. The reason I wanted to switch was that the regular art class had us doing graphic design type assignments. I thought this sucked and wanted to do the special art projects which was paper mache and painting.
Regular art became more like a regular assignment type class whereas special art they gave you a general direction and just let you create what you wanted. I can remember that the teacher for special art was a lady named Mrs. Boyd. She was very good at painting and sculpting, so she inspired us just by her own art.
I was able to get into special art by drawing a few characters of Mortal Kombat. I drew Scorpion and Shao Khan. They were pretty good illustrations so Mrs. Boyd had me moved to special art for my last 3 years of grade school.
It was one of the best things to happen.
I enjoyed the hell out of that hour and a half of art each week working on new projects. It really let me use my imagination to come up with new art pieces.
The important thing about this class was that it helped to show how one can use their imagination to break free of conditioning.
How to use your imagination again
When I have stopped using my imagination in the past, I make myself vulnerable to brainwashing from various sources. If you're not imagining things, it's really easy to take in everything around you as fact.
One of the biggest mistakes I've made was stopping art class in high school. In my high school, you had to take a second language or art. Most people took a second language, but I took art because I liked it from grade school and I was pretty good at it.
Going into my senior year I thought it would be a good idea to take a second language class for preparation for college. Unfortunately I couldn't take a language and art class at the same time so I stopped taking art.
My teacher thought it was a bad idea, and in my gut so did I.
I almost didn't recover from this downward spiral into being a corporate cog. It wasn't until I started writing again years later that I rediscovered my imagination.
The way that I got my imagination firing again was very simple. I got so angry at my current surroundings that I forced myself to start creating stuff with words. It wasn't easy at all, and I still struggle with it.
There's an easier way though.
Get away from all sensory inputs for a while. Without anything taking your attention in the form of the internet, television, or other people, you mind will naturally start wandering. You can do this by going out into nature or scheduling an appointment to an isolation tank.
Start doing basic art that you enjoy. I like to draw, so whenever I'm getting fried, I like to get out some paper and just draw a scene from my imagination. I try not to question it and just go. For others it may mean making music or writing. The important thing is to start bringing forth things from your imagination again like when you were a kid.
Once you get your imagination flowing again, try working on some longer term projects like books, art pieces, businesses, etc.
Visualization
Once you are capable of tapping into your imagination, you should work on the next step which is visualization.
I've found that in the past I was unable to visualize what I wanted my future to look like. I basically had a path of getting through school and I'll figure out what to do after. It was a rather linear progression. I cruised through the first 22 years of my life and didn't know where to go after school ended.
I was alarmed at the fact that I had to come up with what to do every day from here on out. When you're going to school every day, everything is planned for you. While it makes it easy to figure out what to do every day, it does a woeful job of preparing you for life.
This is where your imagination comes in.
You can use your imagination to come up with a vision of what your life will look like. The more detailed your vision is, the more real it becomes. The more you start to believe in your vision, the more likely it will come to pass.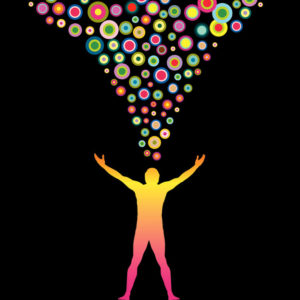 This seems like some kind of magic, but it makes logical sense. Those who are coasting through life with only a vague idea of what they want out of it will get exactly what they envision. If you actually come up with a clear detailed picture of what you want, it gives you something to go after.
By now you should be able to tap into your imagination. Use this ability to sit down and figure out a future for yourself.
Sit down somewhere with a notebook, preferably somewhere secluded without distraction.
Start writing out details of your future life. Get every aspect of your life.
Go to the level of sketching a scene from your future. There's power in pictures.
Now that you have an idea of what your future life will be like, take a few minutes and visualize what it will be like to live like that. Sit down and just repeat your vision in your head over and over. Focus on the sketches you made for a visual cue.
Keep repeating this practice over and over until you're at that point in your life.
You can use this visualization process to achieve results in any realm of your life.
Stop relying on someone's technique
People are out there selling techniques on this or that in the hopes that people want to skip thinking for themselves. Go google how to make money online and you'll see hundreds of people promoting products about their system.
For a change, stop relying on anyone's system and use your imagination to figure out how to do something.
There's only so many times you can read about what to do. At some point, you gotta figure out what to do for yourself and try something.
Not sure what to do next? Use your imagination.
-Tate