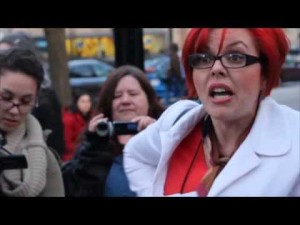 As of late, I've been inundated on my social media feeds with Social Justice Warriors and their crazy talk. Social Justice Warriors or SJW's for short are annoying little people who get offended by dumb stuff and voice their outrage on the internet.  This circle jerk is starting to actually influence policy so I thought I'd take a minute to discuss who they are and what they're about.
The fact is that there is a lot of offensive stuff on the internet and I believe that a social justice warrior's real goal is to limit free speech.  SJW's get so offended by stuff on the internet that they start freaking out.  Their fragile egos are shattered at the slightest offense so they take to social media gathering support.  Instead of just brushing their shoulders off, they want to see a world in which such "terroristic threats" are punishable by law.
Obviously threatening people online is dumb and completely pointless, but this is the internet.  It comes with the territory that if you have any kind of strong opinion, there will be people to call you out on it. Doesn't matter what it is, someone will be there to yell the opposite opinion at you.  The answer is to take it in stride, not limit what people can say.
The good news is that these people are completely soft.  If you are striving for a life of freedom, that will include working for yourself.  One of the main ways that SJW's target people is they go after their jobs.  If you are working for yourself, they can't fuck with you.  All there's to do from there is just ignore them and not give them any more attention then they deserve.
Show Notes
Patrice O'Neal on Fox News
Check me out on Twitter
Follow @Tatetime