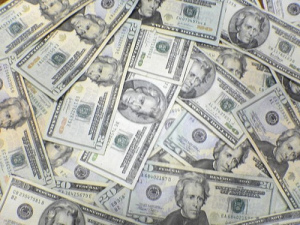 The other day I got up and read a fantastic article by Robert Koch detailing how to make $2000 through the month of November. The method he described was pretty interesting as I haven't really heard of this before.  After reading it I thought hey, I could use an extra $2000.  I decided to give it a shot and see what happens.
The method by which I'll be making money as described by Robert is by writing reviews on Amazon.  This is a great opportunity because I was recently playing around with a similar business idea.  This challenge will give me the kick in the ass I need to get on Amazon and start working.
Head Start
Robert's method in the article is going on Fiverr and getting gigs that way.  I went on to sign up and it turns out that I already had an account on there from years ago that I forgot about.  Score.
I also already have multiple random email accounts set up.  This way if I ever get in trouble with Amazon or have to switch emails it will be as easy as logging in and out.
Hurdles
One problem is that we're already 10 days into the month.  Robert posted the article on the 5th and I'm just now getting around to it.  The solution here is to not care and just try and get it in 20 days instead.  Since this isn't any kind of official contest, it doesn't matter.  I just made this challenge up as a way to hype myself up.
One of the problems with this method is that Amazon is banning people who are writing up fake reviews.  I have a couple ways I can combat this.  First, I'll try using proxies to log into amazon.  Second, I'll write up a bunch of real reviews on random products. The idea being that I'll flood them with misinformation.  Third, I'll have a list of backup fake email addresses to fall back on if I get flagged.
For fun
This challenge is going to be fun as it will give me a chance to let my creative side flourish.  In his article, Robert gives a standard template to use for reviews.  It will be easy enough, but I'd also like to do some reviews in which I add a personal touch.  What I mean by this is to add stories on how the product impacted my life.  If you could imagine the J. Peterman catalogue from Seinfeld, something like that except for Amazon Reviews.
Familiarity
I've have done my fair share of SEO writing for the last year and it's been either hit or miss.  It seems like a flood of people started doing the same in 2014 and drove the price for reliable English speaking authors down.  I have no facts or figures to back up what I just said, but what I can tell you is that if you are getting into freelance writing, you have to establish your own niche.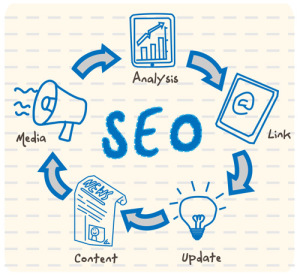 Writing SEO articles gets really old after a while and with everyone doing it it's hard to stand out.  It also isn't worth it to be doing it full time when you are only getting 4 dollars per article.  It's still something I would consider for side income, but unless you have a connect at an SEO agency, I wouldn't bother for the long term.
Writing reviews on the other hand gives you a little more freedom because they are your opinions.  It's not of utmost importance to be factually correct about some completely mundane random topic like it is in SEO writing.  This will save time.  In theory I'll be able to cruise through much easier.
Rules of the Challenge
Like I said earlier, there aren't any official rules for this as I just made this up out of thin air, but here's what I'll be holding myself to.  I am going to stick to fiverr for the official money total at the end of the month.  I may play around with other means of getting clients such as odesk or craigslist, but for the challenge I'll only use my fiverr numbers.
I will also play around with other gigs besides just Amazon reviews on fiverr.  Who knows, I may find something to do that takes no effort at all on my behalf.  I could strike fiverr gold.  However, I'll just use my Amazon review gigs for the official tally.
Play along
Interested in making $2000 this month?  Leave a comment below with your own blog post or just put your results.  At the end of the month I'll do a big writeup on my results and we can compare and contrast how we did.
Who knows, if I end up making enough money I may start doing it all the time in my spare time.  That's the beautiful thing about doing online businesses, there's very little startup costs, so the risk is small.  Why not give it a shot?
Interested in taking part?  Hit me up on Twitter and let me know.
Follow @Tatetime