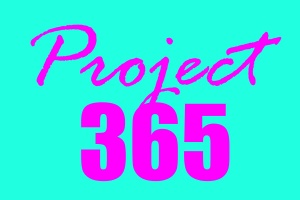 One of the most interesting things of blogging is it's life cycle.  Usually you'll see a blog start strong posting rather frequently, then it will start to slow down, and finally it putters to a stop.  The blog is left abandoned taking up space on the information super highway until the owner decides to stop paying for the hosting and domain.  It's then picked up by savvy internet marketers looking for quick easy links.
Why does this happen?  It seems to me that the reason is enthusiasm.  People get all excited about a blog idea they have and they let loose on it.  After a while they see that the blog isn't doing very well, and it crushes them.  They decide it's not worth the effort to keep it going.
One of the problems with keeping it going is that you need to constantly be putting out new material.  When people first start their blog they have a number of ideas on what material they will put out.  They don't think of the long game though and eventually they run out of stuff to say.
Consider the long game
One of the hardest things about blogging is sitting down and coming up with something to write for the day.  If you could somehow take that part of your day out of the equation, it makes it all the more easier to get your work done.  No more do you have to sit down and think up a topic, bring your ideas together, and write them out in one process.  All you would have to do is sit down and write.  Impossible?
My solution to enable this is to do something I'm calling Project 365.  Simply put, this Project 365 is planning out a whole year of topics to talk about ahead of time.  Once completed, all you would need to do is get up, look at today's topic, and get to work.
Setup
This may sound like an extremely daunting task, and that's because it is.  However if you can pull together a bunch of ideas and get them on paper for the next year, it will be so worth it.  I have broken Project 365 into 4 parts.
Categorize
Form
Brainstorm
Fill out
Categorize
The easiest way to come up with a bunch of content for your blog over the course of a whole year is to break down what topics you'll cover each day.  For example, on my sheet I have something like this: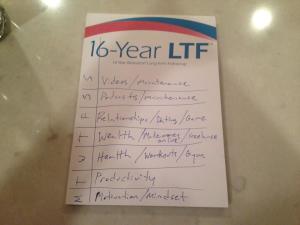 Releasing blog posts that deal with a specific topic on a specific day is a good way to go about providing structure to your blog. For one thing, it makes it easier to come up with ideas.  More importantly though, readers will come to expect a certain topic from you on certain days.  This has the effect of giving the reader more options.  If they don't like your ideas on one particular topic but love what you have to say on another, they know that all they have to do is just check in on that specific day.
Form
Once you have your categories down, take each category that you will cover and make a list for it.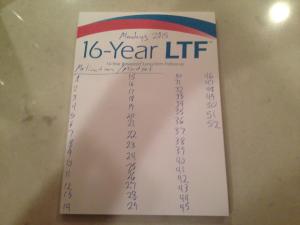 There are 52 Mondays in 2015.  Make a list in order to fill in each blog post that you'll be doing for Mondays in 2015.  Do the same thing for every other day.
Brainstorm
During the brainstorm phase, just get out a piece of paper and vomit ideas without any judgement at all.  At this point you just want to throw as many ideas as possible.  We need 52 quality topics to write about, so the more the merrier.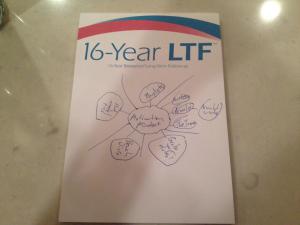 Fill Out
The last step is taking your brainstorming map and just filtering through all the best ideas until you come up with the cream of the crop.  Go back to your category forms and simply fill them in with your best ideas.
Flesh out your Ideas
After you have all your forms filled out, take a minute to write a sentence or two going into more detail on the blog post topic. The reason for this is that when you're six months down the line and you read the topic of the day, you may not remember exactly why you wrote it down in the first place.  Your head could be in a totally different place and you may need a refresher.
Plan your Execution
There's a number of different ways you could go about this.  I have mine listed for content released every day.  That's extremely ambitious.  You don't need to be that extreme obviously.  Maybe you would take weekends off to enjoy your time.  All good.  The idea is to just make a plan and stick to it.
In fact, that's what a gentleman that goes by Christian McQueen does.  It seems to be working for him because his blog is kicking ass and is really well executed.
Don't think you have to do this whole plan in a day or something.  It may take some time to come up with enough topics to cover which is understandable.
Once you have everything in the project ready to go, pick a day to send it off with a bang.  For example, I'm considering doing this Jan 1, 2015 for the new year.  Obviously this makes it pretty easy to plan, but you may not fancy waiting that long.  If that's the case just start as soon as you finish, there aren't any hard and fast rules here.
Now, Execute!
There's only one thing to do at this point, and that is to sit down and grind out some work like a savage.  This will be a monumental task and you will need a certain level of discipline to get it done.  If you feel like you don't have it, check out my 30 Days of Discipline review for a boost in that department.
Go go go!