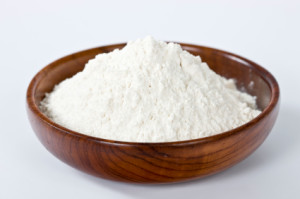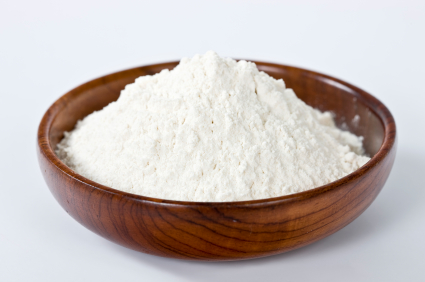 Update 8/18/2016: Happy Hippo seems to be out of phenibut currently. Check out Liftmode Phenibut instead.
Before reading this, please take a look at my Medical Disclaimer.  In short, I'm not a doctor.  Consult your doctor before taking any supplements.  Thanks!
Sometime around November of 2014 I came upon some websites talking about a drug called Phenibut. It was described as a drug that will give you the benefits of getting drunk, without any of the negatives. I have a lot of experience being a complete degenerate drinker, so I filed this away as something to look into in the future.
Fast forward to the beginning of 2015. I decided at the beginning of the year to give up drinking. There were a few reasons I did this, but one of the main reasons was health. After spending a few weeks completely sober at bars, I started to realize how insane drunk people are. It's like sober people and drunk people are on completely different wavelengths.
It takes a while to get used to going to bars while sober.  For me it was about 2 weeks and I was good. However, after adapting to this situation, I recalled someone talking about Phenibut having none of the drawbacks of alcohol and decided to order some to try.
Quick Guide
If you are coming to this wanting to learn about Phenibut, but don't feel like reading my 5000 word article, here's the quick hits.
Phenibut is a relatively cheap legal drug that makes you feel like you have a buzz from alcohol, but none of the negative mental effects like loss of motor control or negative thoughts. You'll still be completely in control of your body, but with zero anxiety.
If you are like me and quit drinking, Phenibut is awesome. Use responsibly.
Quick dosing guide:
Upon waking up, take 1 Gram on an empty stomach.
Eat a breakfast 1 hour later (if you feel like it).
2 hours after first dose, take another 500 mg-1 g.
5 hours after first dose, take another 500 mg-1 g.
I got my Phenibut from Happy Hippo Herbals and can vouch for it. It works great.
What is Phenibut?
Phenibut (beta-phenyl-gamma-aminobutyric acid) is a derivative of the neurotransmitter GABA (gamma-aminobutyric acid). Adding a phynyl ring allows the Phenibut to pass through the blood brain barrier.
Phenibut acts as a depressant on the nervous system in a similar fashion to alcohol and other drugs that act on GABA receptors such as benzos, barbitiuates, and GHB.  Unlike other depressants though, Phenibut acts on the GABA-b receptors.
Is Phenibut legal?
Phenibut is indeed legal to buy and consume in America. I live in America, so it was as easy as going online and buying some. If you live in Russia however, you'll have to get a prescription from a doctor.
Phenibut is sold as a "dietary supplement" in America. Unlike pretty much every other dietary supplement though, Phenibut actually works, and works well.
What are the effects of Phenibut use?
Some of the effects that you can expect from using Phenibut are:
Loss of anxiety
General feeling of well-being
Desire to talk to other people
The feeling of being able to think faster
Enjoying hearing music more than usual
My experience with Phenibut
Like I said, I was intrigued to find out about this drug that took away anxiety like alcohol but didn't have the negatives associated with it.  I fired up the old laptop and ordered some. I found out that Phenibut only costs around 20 bucks for 50 grams.  I immediately ordered it and sat back ready for the drugs to arrive in the mail.
About 4 days later the package arrived. I ripped the thing open and found a bag of white powder, a tiny scoop, and a small bag of green stuff called Kratom thrown in for good measure.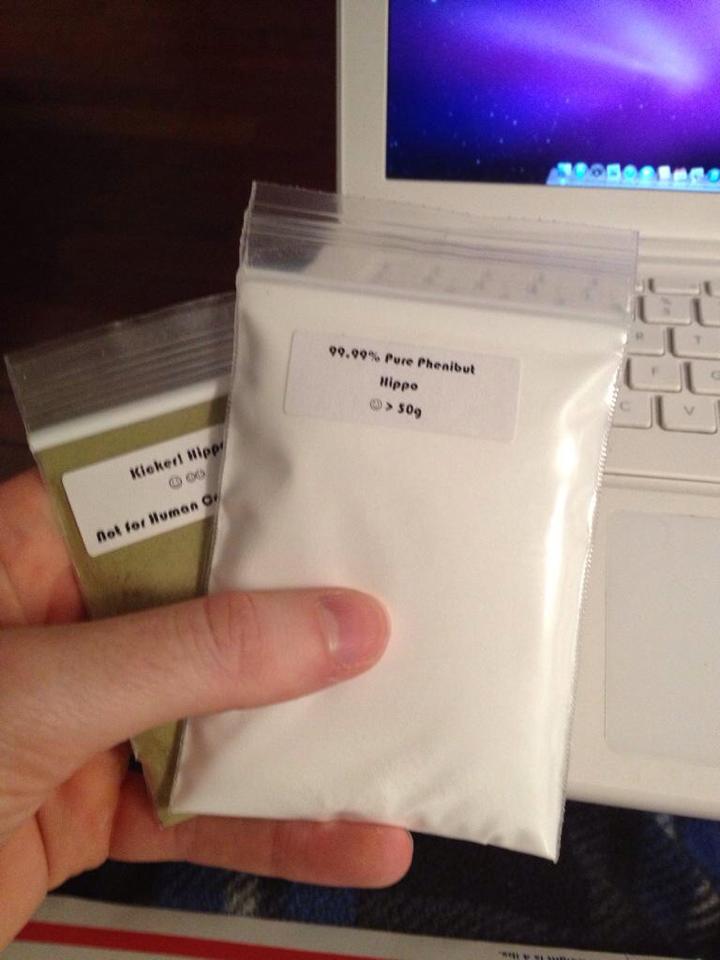 If you are someone who balks at the idea of taking drugs ordered off the internet that arrives in a small bag, I get it.  I'd recommend you to just try it anyway and not be scared.
I received my package on a Thursday and was excited to give it a try. I opted to wait a day and try it on Friday as I'd be going out that night. I'd also read that you should take Phenibut on an empty stomach and I had already had a big breakfast.
Week 1-Friday
Friday morning I got up and was excited to try the Phenibut. I had to drive my car over to the shop to get some repairs done so I woke up and took about 500 mg in the morning on an empty stomach. The way I took the Phenibut was I used the little 500 mg scooper to scoop the stuff onto a spoonful of yogurt.
Warning:  Phenibut tastes extremely tart and sour
I downed the spoonful of yogurt/Phenibut, had a coffee, and went over to get my repairs done on my car. The repairs took a little longer than I expected and I wound up sitting in the office dicking around on my phone for about an hour. Finally, my car was ready and I decided to head over to the supermarket in the area to get something to eat. At this point it was approaching 2 hours since taking the initial Phenibut dose and I had almost forgotten about it.
I went to the hot bar area and grabbed some food. As I was waiting in line the Phenibut hit. The feeling was pretty good. I'm thinking to myself, "Oh my God, is this the Phenibut working?" It was as if I got a little lighter, I felt much more positive, and started to get a little warmer.  It was a weird feeling. It was kind of like a light buzz from alcohol, but with no disorientation that comes with drinking.
For the next couple hours, the feeling got stronger and stronger until leveling off around 3 hours later. The feeling then stayed at this level for a couple more hours before slowly dissapating. I wound up not going out that night and just staying in and getting work done. At this point, I was convinced that this stuff was the real deal. I decided that I would give Phenibut another try the next day.  I wanted to see if it was as effective two days in a row. I went to bed really quick that night and had a great night of sleep.
Week 1-Saturday
The next morning I woke up feeling absolutely incredible. I have no idea if this was due to the Phenibut still being in my system or not, but I don't usually wake up feeling that good.
I told a couple of my friends about Phenibut and they were interested it trying it themselves. I thought this was a good idea to give multiple perspectives on the drug. I wasn't going to be drinking on it, but I thought they would be, so it worked out well. I also have 50 grams of the stuff which is an absurd amount considering how little it took to have an effect.
I took the Phenibut a little differently on the second day. What ended up happening was I knew for a fact I was going out that night to watch a UFC event, so I wanted to take the Phenibut a little later in the day to get the effect while I was out. This turned out to be ineffective for me. I got to Starbucks around 6 PM and ordered a coffee. I took a little shot cup for espresso and dumped about 750 mg of Phenibut in. I then poured some coffee into the glass and stirred it up. I then drank the mix. It tasted really bad, but not as bad as everyone on the internet was making it out to be. Just down the stuff and don't think about the taste.
I may have looked like a complete lunatic taking a bag of white powder and mixing it with coffee in a Starbucks.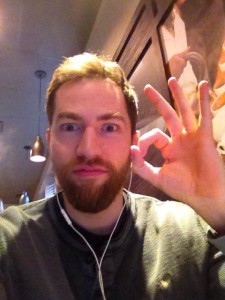 About a half hour later, my friends showed up and they each took turns taking the stuff.  Some of them did 500 mg and one guy did 1 gram of the stuff. These guys already had 2-3 drinks in their system from dinner, so they were well on their way to mixing alcohol and Phenibut.
We went out to a bar about an hour later to watch this UFC. By the time we got our food coming in, the Phenibut started to kick in. For me, it was a barely noticeable effect. I thought that something was happening, but the effect was nothing compared to the previous day.
I happened to notice that my one friend was talking a lot and was generally "peppy". He said to me, "I think this stuff is working, I feel really good!" The other guys I were with seemed to feel it a little too. However, they were drinking as well so I'm not sure how much of it was them drinking and how much of it was legit feelings from Phenibut.
At this point I came to the conclusion that Phenibut is a very fickle drug. It seemed as though you really need to dose this drug correctly for it to work good.  Either that, or the tolerance built up extremely fast from one day's use.
I went home and wound up staying up til around 4 AM that night. I was feeling pretty positive and had a nice night of sleep.  I woke up the next day feeling refreshed again and experienced no hangover like feelings. After minimal results the night before, I decided that the next week I would kick it up a notch.
Week 2-Friday
I was amped as hell to try Phenibut again when Friday rolled around. I did some digging around and found Chris from Good Looking Loser's review on Phenibut. In the review he has a detailed dosing guide which involves re-dosing through the day.
I decided to follow his schedule exactly as he has it laid out. His method involves taking a gram when you wake up, eat something about 45 minutes later, take another gram 2 hours after first dose, and take another gram 5 hours after the first dose.
I took the first gram at around 1:20 PM. I had some eggs and a coffee around 2:10 PM. At 3:20 PM I took the second gram.  At around 4:00 PM I started to really feel it. This time the feeling was a more powerful version of what I was feeling from last week. It felt really good and I was pleased. This feeling got better and better til around 5:30 where it kind of leveled off.
I decided to go to Starbucks for the final dose. I noticed that I was feeling great and was talking to everyone in the coffee shop. I usually go there every day to work so they know who I am. The barista definately noticed a little more energy from me. Finally, around 6:20, I took another gram with a coffee and two espresso shots. We stayed in the Starbucks for about an hour and I'm not sure whether it was from the dose I just took or whether the second dose was just kicking in, but I started to feel a little loopy.
What I mean by this is that there was an "up in the clouds" feeling going on. I would say that the feeling went from being awesome to a little less awesome. I also noticed at this point a little sluggishness in my movements.  Nothing big, but maybe a 5% difference than normal.  This sluggishness went away after say an hour.
I went out to dinner after this and got a meal in my stomach. This was the first thing I ate since having eggs earlier in the day for breakfast. Maybe it was the food in my system, but the loopy feeling went away and I went back to feeling great. My friend and I were commenting about how we both felt "awesome".
After dinner we went to a bar that has a DJ playing. This is the kind of place that will sometimes have a DJ, and other times won't. I'm not especially fond of the kind of music played by the DJs there but we went anyway.  Sure enough, we get there and the DJ is blasting loud top 40 type music. I have sensitive hearing so I'm usually uncomfortable with loud music blasting in my ears, but this time was different. I sat down at the bar and realized I was loving the music and really getting into it. This was unquestionably the result of the Phenibut.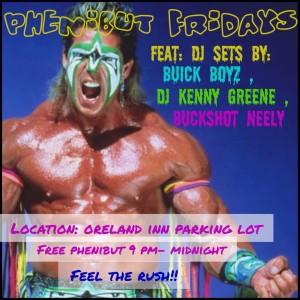 I was so into the music I was just sitting at the bar just chilling. Normally I'd be freaking out figuring out who to talk to or something. None of that mattered. I just sat there and enjoyed myself. It was an incredible feeling. I went home that night and stayed up til about 5 AM listening to music. I woke up the next day feeling like a million bucks.
Week 2-Saturday
The next day I got up around 12:30. I had plans to go on a brewery tour in Philadelphia. The tour was to visit Yards and Philadelphia Brewing Company. I wasn't going to drink on the tour so I decided to take some Phenibut again. I decided to stick to the dosing guide from the day before and immediately upon waking up, took a gram with a coffee. I waited about an hour and had some eggs for breakfast.
By the time we got to Yards Brewery it was around 3:30. They weren't offering any more tours so we just chilled in the tasting room. My friends were drinking some beers and I used a little beer to mix with another gram to down.  Interesting note: Phenibut actually doens't taste that bad in beer.
After chilling there for about an hour, we went down the street to Barcade and sat there playing arcades. Unfortunately, I didn't experience the same effect from the Phenibut from the day before. It was very similar to the week before where there was less of an effect the second day I took it. My take on this is that for me, taking it once a week works best. I've read other reviews where people are taking it 3 times a week and works well for them. This wasn't the case for me. It seems as though it's only effective one day of the week.
I took a third gram dose while at Barcade, but it didn't really have a pronounced effect. I absolutely felt less anxious, but it was subtle. I wound up going home after this and just chilling the rest of the night.
The next day I got up and noticed minimal hangover effects. I am a seasoned veteran of drinking, so when I say minimal, I mean it was nothing.  I'm only mentioning it because I had a slight headache. Compared to the hangovers I've had in the past this was laughable.
Week 3-Saturday
This week I decided to only take it one night as I only had plans for Saturday night. I wanted to test a higher dose and experiment with mixing with alcohol. As mentioned earlier, I'm not drinking this year, but I wanted to at least test the effects a bit. The sacrifices I make for science.
The way I dosed was very similar to week 2-Friday.  I got up and immediately took a gram dose on an empty stomach. This was around 1:00 PM. With my first dose I drank a coffee. I then ate some eggs around 2:00 PM. When 3:00 PM I took another gram with a coffee.
That night I had plans to see Point Break Live! in Philadelphia. The show started at 8:00 but doors opened at 7. I left around 5:30 to get down there and park. When I got in I said my hellos, and went to the bar to get a water, red bull, and a cup. I went into the bathroom and scooped a gram into my cup and poured a little water in and drank it.
At this point I was only feeling minimal effects from the Phenibut. I was pretty loose, but wasn't feeling that floaty feeling. At this point in the night I hadn't had anything to eat since the eggs at 2:00. The show lasted something like 2 hours. After the show we walked outside and I immediately realized that it was working strong. I'm not exactly sure how this happened, but for some reason I didn't notice at all that the drug took effect. I attribute this to sitting watching a show passively. As soon as I started interacting with people after the show it was like a light bulb went off.
After the show we went to a bar down the street and I decided to see how alcohol reacted with the Phenibut. I drank one IPA beer. It's hard to say whether the beer had an impact or not, but I definitely felt the Phenibut effect tonight greater than any other night. So it's at least possible that a beer or two will enhance your effect, but I certainly wouldn't recommend it. The only reason I say that is because as a true degenerate drinker, the slippery slope of one beer turning into 8 is very real. On Phenibut, that's a recipe for disaster, and I didn't want that to happen.
After this I went to a friend's house for a party. I felt on fire talking to everyone. It was as if there was nothing holding me back, but I was still perfectly cognizant of everything I was saying. My friend has a theatre in his house and a bunch of us went in to go listen to music. I laid on the floor and had the greatest time listening to music ever. I've read reports that people on Phenibut enjoy music more. I had this experience tonight and it was awesome. Music sounded incredible and it felt like it was hitting me right in my core.
At around 3:00 AM I went back to my house and fell asleep. It was a good thing that I didn't have anything to do the next day because Phenibut knocks you out. I pretty much fell asleep within a couple of seconds of going to bed. The next day, I got up around 1 PM. I sat up for a minute and rolled over to go back to sleep. It seemed like seconds passed and I woke up again. This time  it was 3:00 PM.
When I woke up, I felt absolutely incredible. I was well rested and had no hangover effects. If anything, there was a bit of a positive hangover. One thing I'll say about my sleep on Phenibut is that I had some pretty crazy dreams. I like crazy dreams though, so it was a positive.
What it feels like to be on Phenibut
While I was using Phenibut, people would ask me what it's like. The best way I can describe it is that you feel like the Incredible Hulk, but with Bruce Banner's intellect.  What I mean is that you feel kinda drunk, but you don't really notice it until you think about it. You realize that you have the social freedom of having a couple cocktails in you but are still fully capable of rationalizing your surroundings.
One of the most interesting things about Phenibut is that I don't feel it as sharp as I would other drugs. I have this realization a couple of hours after taking it that I'm on it because I feel really good and don't feel confined to keep my thoughts stuck in my head. If I have a thought I'd like to share, I feel completely free to share it. Unlike being drunk though, I still retain the mental capacity to not say it.
Being on Phenibut is like being drunk without the dark evil shit. It's like the euphoria of being buzzed with the ability to still control yourself.
Who will benefit from Phenibut use
I came to Phenibut from the position of someone who gave up drinking, but wanted something to take the edge off my anxiety while out. Try and go out sober while everyone else around you is drunk some time. It's an eye-opening experience to say the least.
I've always had trouble with my drinking in that I drank to excess all the time. I came up with a theory that when I was drinking, there was a magic window of being enebriated enough to have your inhibitions lowered, but not drunk enough to be doing crazy stuff.  I struggled for years to make that window longer, but it usually only lasted an hour.  Using Phenibut allows you to have that window open for a day.
If you are looking for a drug to have similar effects of a buzz from alcohol, but with none of the negatives, give Phenibut a try.  It's the perfect drug to take if you have given up alcohol but don't want to have that feeling of the weird sober guy in the corner.
Where to get Phenibut
When I originally read about Phenibut, it was on Chris from Good Looking Loser's site. Turns out that he has an e-commerce site that he runs selling Kratom and Phenibut. His site is called Happy Hippo Herbals. I popped on over to his site and ordered 50 grams. My experience comes from using Happy Hippo Phenibut. I can vouch for the efficacy of the Happy Hippo product. I'm sure other brands of Phenibut work as well, but I don't have experience with it.
I have since read other people's reviews of Phenibut and some of them are for other brands. Some of them say it works, others say it was a minimal effect.  All I know for sure is that Happy Hippo works if you dose it correctly.
If you want to get Phenibut, I recommend getting Happy Hippo brand.  It costs 23 bucks for 50 grams of the stuff. In the package you'll get a bag of Phenibut, a 500 mg scooper, instructions on how to use it, and a small sample of Kratom. Update 8/18/2016: Happy Hippo is sold out of phenibut. Try Liftmode brand Phenibut instead.
How to take Phenibut
When I was experimenting with Phenibut, I tried a couple of methods of ingesting the substance. The first time I took it I scooped 500 mg onto a spoonful of yogurt. This actually worked pretty well as the taste of the yogurt did a good job of masking the Phenibut. Also, it seems to be a solid enough substance to allow you to swallow it in one gulp. The problem is that if you are out somewhere your access to yogurt may be limited.
The way around this is to just get a cup, scoop your Phenibut into the cup, and pour a little liquid like water or coffee (what I usually am drinking) into the cup to make a mix. Swirl it around with your scooper and just down the substance in one gulp. This is what works best for me.
If you want to use my method of scooping and mixing with liquid, I would suggest using a small cup if you can get your hands on one. Something like an espresso cup or a shot glass would work great.
Other methods of ingesting Phenibut are:
Toss and Wash – Take the scooper and put the desired amount of Phenibut in the back of your throat. Then take some liquid to wash it down with. This is very easy to do and can be done anywhere. The downside is that Phenibut is extremely sour tasting.
Parachuting – This is a little technique I picked up from my friend. What you do is scoop your desired amount of Phenibut on a piece of toilet paper. Take that toilet paper and roll it up into a tiny ball. Then just take that tiny ball and swallow it. The only downside here is that you will feel like a complete lunatic when swallowing toilet paper.
Capsules – You could also make your own capsules to swallow. The great thing about capsules is that you call pull them out whenever you want wherever you are and ingest them. You wouldn't look out-of-place anywhere. If someone asked what you were taking you could always just say it was medication. Obviously the downside is you would need a capping machine and capsules on top of the Phenibut.
Dosing Guide
After experimenting a few times with using Phenibut, I have come up with a dosing guide that works for me. What I have learned is that Phenibut is a drug you have to play around with. Human beings are very different, so if you follow my dosing guide it may affect you much more than me or not at all. Currently I am 5'11, 175 lbs. If you are smaller than me, think about taking your levels down. If you are bigger than me, think about taking your levels up.
The important thing here is that you should find levels that you are comfortable with. I highly recommend starting out slow and finding out how your body responds. With that said, here's my general guidelines for how to dose. I pretty much follow the Good Looking Loser's dosing guidelines with some small modifications.
Upon waking up, take 1 Gram on an empty stomach.
1 hour later eat your breakfast.
2 hours after your first dose, take another dose of 500 mg-1 gram.
5 hours after your first dose, take another dose of 500 mg-1 gram.
It's up to you how you want to fit in your eating for the day because I find that taking Phenibut on an empty stomach makes it work a lot better. Usually what I'll do is eat a breakfast of some eggs an hour after my first dose. I'll go the whole day without eating until after my last dose. At this point I'm usually really feeling the effect, so I crush some food.
Phenibut is a whole day affair for me, and if you follow this guideline, be prepared for the long haul.
Dangers and Side Effects
I've done a bunch of drugs in my life and I've found Phenibut to be a pretty good drug. It works, it's cheap, and there isn't much danger in taking it. That being said, there are some things to look out for when taking Phenibut.
Social Stigma
First and foremost, I'd like to discuss the social stigma of using Phenibut. After using this drug for the last couple weeks, everyone who I talked to about it had never heard of it before. They assumed I was some crack head doing "weird" drugs. It's also a bit strange to be carrying a bag of white powder around because people assume you are doing coke.
I don't care about people's opinion of me doing drugs because the fact is that the same people judging you for doing Phenibut are the same people who will get liquored up beyond belief. There's a disconnect. Just be aware that no one really knows about this stuff and you may catch some flak.
Addictive?
If you go online and read about people's experience with Phenibut, you'll come across a bunch of horror stories of people who became addicted to the stuff and then had to go through horrible withdrawal symptoms. There's an easy solution to this, just take the stuff once a week at the most.
The bottom line is that any drug has the potential to be addictive. Most people I know can't even function in social situations without alcohol, but alcohol is socially acceptable, so no one says anything. Yes, Phenibut is addictive because you may become addicted to feeling really good with no anxiety.
I'm not your dad, so if you get addicted to this stuff, blame yourself. My advice is to use one day per week at most. Other people have used more than that and were fine, but for me it stopped working as good the second day, so there wasn't much point.
If you start using this stuff every day, you will become physically addicted. Don't do that. If you do get addicted, you will face some nasty withdrawal. If you use it once per week like I say, you will feel nothing when coming off.
Hangovers?
I have a lot of experience with hangovers from drinking. I've had really bad ones where I was puking all day and mild ones where I just had a headache. Hangovers really suck and are a great reason to switch to Phenibut instead of drinking.
That being said, I used Phenibut two days in a row and experienced what I would describe as a very minor hangover. I'm only mentioning it here for full disclosure. To be honest, it was nothing, just a mild headache for about an hour after getting up. It didn't hamper my productivity or drive that day at all. Compared to some hangovers I've gotten when drunk, it's nothing.
Like I said earlier though, if you start using this stuff every day and get addicted, expect a serious hangover when you stop using.
Don't use with alcohol
Alcohol and Phenibut have a similar effect on you and hit the same area of the brain. Using alcohol with Phenibut will increase the power of an alcoholic drink. I can vouch for this as I felt the effects of one beer much more on Phenibut. Usually one beer does nothing to me.
I have seen other people on Phenibut drink a lot and it definitely hits them hard. The thing about Phenibut is that it takes a couple of hours to kick in, so you start drinking like normal and all of a sudden when you are 4 drinks in you start feeling the Phenibut and you go crazy.
People have a hard enough time limiting their drinking without other drugs in their system.
I would absolutely suggest not drinking alcohol on Phenibut.
Delayed Response
When you take Phenibut, expect 2-3 hours for it to kick in. You should carefully plan your dosages of Phenibut and not stray from your guidelines. If you are giving Phenibut to someone who has never tried it before, tell them about the delayed response as they may be apt to take more based on the fact that they don't feel anything right away.
This is kind of like taking marijuana edibles.  People will take some of that stuff and not feel anything. Then they take more and when it hits they are completely overwhelmed by it. Don't be that guy.
Take your dose, and trust in the process. If it doesn't work that day, try again another time with a modified dosing schedule.
Knockout Dose
One of the uses of Phenibut is for Insomnia. If you take a dose of around 4 grams at one time, expect to get really sleepy and pass out. I have never done this so I can't really speak to this effect, but just be aware of it.
To get around this knockout effect, just separate your doses through the day. At most, I have only taking 3 grams spread through 5 hours.
Tolerance
If you start taking this stuff on a more regular pace than once a week, expect to build tolerance fast. For whatever reason, Phenibut seems to build a tolerance in people extremely fast.
Again, if you follow my guide of taking it once a week at most, you won't have to deal with this. If you have some reason to take the drug more than that  though, I would suggest cycling off at certain intervals during the week.
I have read that a lot of people have success with 3 days on 2 days off.  Again, I haven't done this, so I can't really speak on cycling, but if this is your thing, just understand that you will build a tolerance after continued use.
Driving on Phenibut
I would recommend not driving on Phenibut. Being on Phenibut isn't really the same as being drunk. But I'm not sure exactly how much your motor skills are effected. Driving is something in which you need to be extremely sharp. Most of the time driving is pretty mundane, but when that old lady with a baby stroller or a deer jumps in front of your car, you want to be 100.
If you drink while on Phenibut in any capacity, don't drive. Simple as that.
Conclusion
I heard a lot of talk about Phenibut and after using it for a couple of weeks, I can absolutely say it's the real deal. I'm of the opinion that the only reason this stuff is legal is because no one knows about it. It's only a matter of time until the alcohol lobby gets involved here and gets this stuff banned for bogus reasons.
Phenibut is in my opinion much safer than alcohol, and you get a better experience from it.
If you are someone like me who has given up alcohol, but still likes to get a little loose while out, I would implore you to give this stuff a try. I am thoroughly pleased with this compound.
-Tate
Check me out on Twitter
Follow @Tatetime