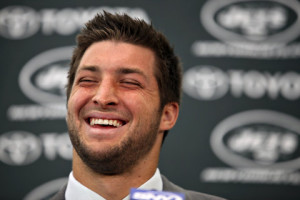 3 different incidents took place that made me sit back and really analyze why people hate a winner.
The first thing that happened was that I watched the 30 for 30 documentary about Christian Laettner called "I hate Christian Laettner." In the documentary, there are a number of writers and commentators who come out with all these bogus reasons as to why they hated Laettner.  This really struck a chord with me because I'm not a Duke fan, but I always loved Laettner.
Duke went to the Final Four 4 years in a row, went to the Championship game 3 years in a row, and won the title 2 years in a row. They absolutely dominated. Laettner was a 6'11 savage who was as clutch as it gets.  He was super aggressive and I really liked his style of play.  I can remember when I was a kid watching "The Shot" live on television and getting amped as hell. I then come to find out that people hate on this guy because of stupid reasons of him being the "bad guy" or "establishment". He was dominating, and people didn't like it because it shined a light on how shitty they were.
After watching this documentary, I went out later that night and met up with some friends.  I'm not exactly sure how the conversation started, but eventually one kid started bashing some other kids who generally have their shit together.  Immediately I thought of the commentators from the documentary who have written books about hating someone. I saw right through what he was saying. The kids he was talking shit on did nothing to him, except winning.
Finally, the next day, the unthinkable happened.  Tim Tebow got a workout with the Philadelphia Eagles. I found out about this because "Tebow" was trending on twitter. I clicked on the hashtag and I was inundated with a bunch of tweets making jokes about the guy and saying he "sucks".
I'm from Philly and my favorite football team growing up was the Eagles. I have since stopped watching sports, but now and then I'll see something that will spark my interest. I went over to facebook and immediately saw everyone again hating on the guy and saying he "sucks".  I'm thinking here we go again.
Tebow's NFL Career
A little background on Tebow is warranted to get the full picture of what I'm talking about. Tebow was a star quarterback at Florida.  He won the Heisman trophy and a national championship.  However, leading up to the NFL draft in 2010, the Mel Kipers and Todd McShays of the world were saying he doesn't have what it takes to be an NFL quarterback.  They were constantly saying he'd go in the 3rd round at the earliest.
The Denver Broncos then went ahead and drafted Tebow towards the end of the 1st round and gave a big fuck you to all the haters and complete schlubs like Kiper.
After being the backup all year, Tebow started a game against the Houston Texans in week 16.  I distinctly remember this game as it was exciting as hell.  Down 23-10 going into the 4th quarter, Tebow led the team to come back and win with a touchdown pass and a touchdown run with 3 minutes left in the game.  This was a moment in time in which people started to believe.
In 2011, Denver stated they would go with Kyle Orton as the starter. After going 1-4 in the beginning of the season, they benched Orton for Tebow. Tebow then went through the craziest series of games I have ever seen. He went through weeks where seemingly out of nowhere he would lead a comeback at the end of the game. After week 14, he had 6 game winning drives in the 4th quarter or overtime which was the most since the AFL-NFL merger.  Denver then went on to lose their last 3 games of the season, but got into the playoffs on tie breakers.
No one gave Denver a shot to beat Pittsburgh that week.  All it took was a couple of losses for everyone to shit on Tebow again and say, "look, we told you he was a joke".  Denver won the game 29-23 in overtime. Tebow bombed a ball to Demaryius Thomas for an 80 yard touchdown for win.  Tebow finished that game with 316 passing yards and no interceptions. The next week, Denver lost to New England and their season came to an end. Haters will say, "See, he's a loser, they lost to the Patriots."  In that New England game, Tom Brady threw 5 touchdown passes in the first half.
The next season, Denver traded Tebow to the New York Jets and acquired Peyton Manning. The Jets never started Tebow and used him in "wildcat" formations every once in a blue moon.  After this, he was released and signed to the Patriots. He never made it through camp and was cut on the last round of cuts.
The reason I am pointing all of this out is that by any standards, Tebow should be considered a winner. He took over as starter a month into the season, and took the team to the playoffs and won a playoff game.  That's pretty successful.  The only time Tebow got a chance to start, he took the team to the playoffs and won.  Just remember that.
Common Arguments about Tebow that piss me off
There's a lot of legitimate arguments to be made about Tebow. There's a lot of talk about his throwing mechanics and I have to agree that they aren't the best. He also doesn't have the best passing percentage. In fact, it's pretty poor.  During that run in 2011, a lot of game he would only pass the ball a handful of times. However, there's a bunch of games during that run where Tebow had huge numbers. This isn't what is annoying about the Tebow haters though.
"Tebow Sucks"
First, let me say that it annoys me when people say any athelete that makes it to the professional level sucks. I've been guilty of this in the past and it's just a way to argue your point without using any facts to back up what you are saying.
Anyone who gets to the NFL is a great football player.  For the sake of argument, let's forget about the fact that the guy won a national title and the Heisman in college. There's only x amount of people in the world who can make it to the NFL, and Tebow is one of them.  He doesn't suck.
Not only did he just "make it" to the NFL, but given a chance to start, his team WON. You can't say that about a handful of current starting quarterbacks! When given the chance to start, the guy had a winning season.  That sucks?
"Tebow shouldn't even be in the NFL"
I find this incredibly hard to believe considering a lot of teams have 3 quarterbacks on their roster during the season. You're telling me a guy who won a playoff game during the only season he was given a chance to start couldn't be a backup or a 3rd stringer on a team?
The guy who Tebow replaced in 2011, Kyle Orton, was going to be the starter on Buffalo this year before he retired. Here's some suspect starters you could potentially start Tebow over:  Ryan Lindley-Arizona, Case Keenum-Houston, Blake Bortles-Jacksonville, Chase Daniel-Kansas City, Teddy Bridgewater-Minnesota, Shaun Hill-St. Louis, Josh McCown-Tampa Bay, and Charlie Whitehurst-Tennesee. You could make a case that Tebow could compete with these guys, and you could make a better case that he could at least back them up.
"Tebow didn't win, the defense did!"
The people who say this don't really understand what they are saying. They will admit that the quarterback is the most important position on the team, but for some reason it wasn't when Tebow was playing.  According to their logic, Trent Dilfer shouldn't have gotten a super bowl ring in 2000 with the Ravens.
They like to point out that football is a team sport, so you can't say that Tebow was the one who was the main factor in winning. They will then contradict themselves in the next sentence by saying it was all the defense and the offense had nothing to do with it.  If your argument is that the whole team won those games, you have to then admit that Tebow was an influential part of that team considering he was the damn quarterback.
"If he should be in the league, why isn't he on a team?"
There's a hundred different reasons as to why Tebow isn't currently in the league that have nothing to do with the guy's talents as a Quarterback.  This is a compelling point to the common person because they don't understand that correlation does not imply causation.
Tebow is a very polarizing figure.  One reason that teams may not want him is the sideshow that comes along with having him on your roster.  Every week people would be clamoring to have him start, questioning him about his virginity, and talking about Christianity.  This is not something that I would want going into a big game as it's a huge distraction.
He also may not be in the league because coaches don't believe he gives them the best chance to win.  I'm willing to admit that's possible. However, we don't actually know what the reason is. Furthermore, Tebow actually won when he was given the chance to start. He has experience winning.
Philadelphia is a city of Losers
Philadelphia's last championship was the Phillies winning the World Series in 2008. Before that, their last championship was the 1982-83 76ers winning the NBA Finals. What I'm saying is that most people my age (31) only know one championship. Yet, these people have opinions on what it takes to be a winner.
Philadelphia is filled with people who take sports way too seriously. Instead of playing music on FM radio stations, two major stations play Sports Talk radio.  No longer confined to the shitty AM dial, in Philadelphia, sports talk is popular enough to take over FM.  Sports talk is essentially two hosts talking about some issue, and complete schlubs who know nothing about actually playing sports call up and say the same thing over and over.  This talk forms the major opinions of people in Philadelphia. Talk to any of these guys and they just repeat the same stuff they hear on the radio.
Most people have no concept of training or winning anything in sports
Look around at a lot of the guys you work with, or some of your friends. Any of them actually training for something? Do they have experience from high school winning anything in sports?
I find that when I'm arguing with people about why they hate a certain player, all I have to do is ask them what they have accomplished in sports. Every time I do this, I find that they actually have won jack shit. They then take this attitude into their lives and become complete slobs.
It takes a serious amount of discipline and effort to become an NFL quarterback. You have to constantly be training and watching your diet to a level that the normal person would never understand. Take a look at this video:
Tebow is training as if he's about to start another season as an NFL quarterback starter.  According to the experts, he has zero chance of actually getting on a team, yet the guy is undeterred. He's hiring professional trainers to train with on his own dime just to get back to the NFL.
Most people can't even do the small amount of training it takes to stay in shape. So when they see a guy who is capable of doing this work even when there's very little chance of it paying off, they be hatin.
Possible reasons that I think people hate Tebow for
Most people will never have the success that Tebow has already achieved in his life. They think that Tebow had it easy and doesn't deserve the accolades that he has. When a guy like Tebow falters in any way, they are quick to say I told you so and take pleasure in his downfall. Somehow, hating on the guy when he's down makes their lives a little better.
Another reason that people hate on Tebow is he's a 6'3 240 lbs barbarian of a human. Physically, he's bigger than most people. Generally, insecure people will secretly hold a little hate in their heart for people who are bigger than them. I know a kid that is very little and I can tell he secretly hates guys bigger than him. These are the same guys who talk behind guy's backs while at the same time saying what's up to them to their face.
Another major factor that I suspect is at the heart of the Tebow hate is that he's an attractive man. The ladies love them some Tim Tebow and dudes really hate a guy who gets a lot of attention from women.  This is especially true if the guy is not getting any attention themselves.
Another reason that makes no sense at all is that Tebow is a Christian.  It's not that people don't like Christians, it's that they don't like Christians in your face. Tebow is certainly upfront about his Christian beliefs. He wears bible verses on his eye black, genuflects after scoring touchdowns, and made a super bowl ad with his mom about not aborting children. This can certainly rub people the wrong way.  I have no idea what this has to do with playing football though.
These reasons create a perfect storm of hate in the minds of losers.
Conclusion
Tim Tebow may turn out to be a shitty quarterback. I'll grant the haters that. I think that I've established that the hate for the guy right now is completely irrational.
I think that as far as being a competent NFL quarterback, the jury is still out on the guy. He's only had part of an NFL season as a starter, and in that time he managed to take the team he was playing for to the playoffs and win. I think that earns him the chance to at least be considered "capable of being in the NFL".
If you find yourself hating on Tim Tebow, ask yourself this:  has Tebow at least proven that he can play on the NFL level given his resume of actually winning?
Thanks.
-Tate
Check me out on Twitter
Follow @Tatetime