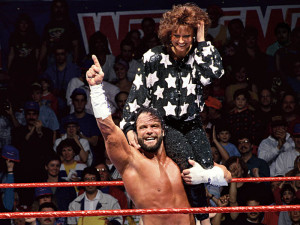 Every time the new year comes around I get sad.  Another year gone from my life, another year of missed opportunities.  Then I remember there's another whole new year of opportunities starting up again and I cheer right up.
Around this time, I like to think back and do an analysis of what went right, what went wrong, and where to go from here.  So come on this journey with me as I travel back in time to a year ago.
2014, a year of great flux
-I had quit my job and was looking for new opportunities in writing and marketing.  I had to learn a bunch of stuff on the fly and just go with it.  Took me about 8 months to figure out how to get disciplined, be consistent, and how to make money on the regular.  The key here was that I took the plunge and figured out how to swim.
-Got out of a relationship I was in and had to deal with a broken heart.  After about 3 days of being a pussy, I decided to stop.
-Started having panic attacks.  Turned out to be a blessing in disguise because I rediscovered my love for meditation.
-Moved back to Philly and discovered that I hate Kensington.
-Got bulked the hell up for a softball league I'm in and decided to play incredible all year and make the all star team.  We didn't win the league though so I have to play again this year.  Bulking phase starts now.
-Got back into my hobbies to do something other than watching tv and goofing off.
-Figured out a few things about SEO and in the process have become a guru on the subject.  Seriously, ask me anything!
It's been up and down all year and as a result, I am looking forward to the new year by setting up some goals to strive to and imposing some limitations on myself.
2015, a year of great tenacity
Every year, everyone comes out and makes their post for the new year and it's usually the same stuff. However, I did notice two articles for the new year that actually inspired me a bit.
Those articles are this post by Mike Cernovich of Danger and Play and this post by Christian McQueen of Real Christian McQueen.
Mike's post really struck a cord with me because the message of his post was how I got everything done online up until this point.  The message of his post was to take action before thinking about it, or in his words, "fuck it, I'm going in."
Back in the day I started a number of projects.  Most of these projects I either abandoned completely or just stopped paying attention to with the idea of picking them up again in the future.  Either way, they gave me the know how to try other stuff out.  All of these projects were born of an idea, and immediately implemented.  Some of these projects include:
A podcast that lasted 8 episodes
A website for the podcast
I have been pretty stagnant for a while and in 2015 I'm looking to get back into that immediate implementation zone.  Stop thinking about stuff, just jump in and do it.  It's what worked for me so far and I trust it will work for me again.
Christian's post struck a cord with me because of #3 on his list of how to kick ass in 2015.  That point was "Sacrifice for yourself".  Far too often I'll have plans of sitting down to do some work, and like clockwork, some other activity comes up to distract me from my plans.  I'll go out somewhere and realize that I'm wasting my time and should have just stayed in.  That bullshit is over with in 2015.
2015 Challenges
This year I'm implementing a few challenges for myself in order to get more shit done.  They are as follows:
Putting Project 365 into motion.  I have all the topics figured out and at this point just need to sit down and type.
I'm not drinking alcohol for 2015.
Juicing every day.  I got a juicer for Christmas and will be adding some carrot/beet/tomato juice into my health routine.
Eating a lot more food.  I'm trying to get up to 180 lbs for softball season in May.
Building two niche sites that I have in mind.
Setting a goal for 2000 readers a day on this site.
This is going to take a considerable amount of effort and I can't wait to get this under way.  Here's to a powerful 2015 gents.  Attack it with a furious anger.
Grip, rip.
-Tate
Check me out on Twitter
Follow @Tatetime