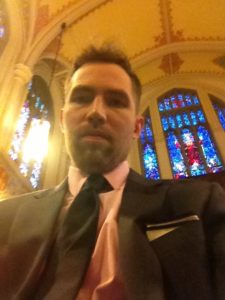 Before reading this, take a minute and look at my Medical Disclaimer page.
About a year ago I was in need of some money. I had a lot of spare time on my hands so I started to apply to some jobs that I saw. I have moderate to severe social anxiety and going to a job interview is among the most stressful things that I have done in my life.
Whenever I would go on a job interview I would be completely in my head, saying stuff that didn't make sense. When they would ask me what questions, I would freeze and end up saying something that didn't make sense.
When it came time to go on some interviews this year, I thought I'd experiment with using phenibut for the experience and see what happened. The results were astounding.
Why Phenibut?
If you're not familiar with phenibut, check out my review of it. In short, phenibut is a legal drug that will decrease anxiety by working on the gaba-b receptors in the brain.
At low dosages, it's very subtle and you won't be able to feel anything. It will just work it's magic in the background so that you can focus on the interview. You won't know you're on the stuff until after the interview when you look back and realize you killed it and had zero anxiety.
I didn't want to risk feeling overwhelmed or feeling spaced out, so I kept my dosages moderately low and it worked great.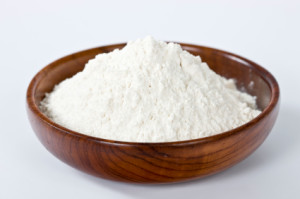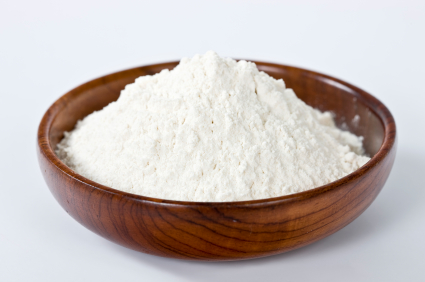 Another advantage to using phenibut is that it's great for a one time thing. A lot of people will say it's better to get used to doing things without the dependence of a drug. Normally I'd agree, except that you only have to interview once to get the job. Once you get it, you can just show up and do your work every day without having to rely on phenibut.
Search on the internet for information about phenibut and you'll see warnings of people going off the deep end getting addicted to this stuff. In my experience, phenibut is about as habit forming as drinking coffee.
Using a low dose of phenibut one time will not have you addicted to it looking for a cure.
Other drugs in the same category such as benzos, alcohol, or xanax will leave you feeling horrible with a much greater chance of dependence.
How To Use Phenibut
Phenibut is one of those tricky drugs where some people claim it does wonders and others say it does nothing. In order to have phenibut work for you, you have to dose it right.
I've used phenibut a bunch of times, and every time that I dose incorrectly, it has a minimal effect. The key is taking some of it on an empty stomach and letting it digest for an hour or so.
This means you will have to plan out your day accordingly. This shouldn't be an issue as you most likely already have your day planned around the interview.
Here's how to do it:
Get up an hour earlier than you would have.
Mix a 1g – 1.5g of phenibut in a small glass of water.
Drink the water fast to avoid sour taste.
Wait an hour to eat a light breakfast.
Crush interview.
If you are a seasoned veteran of using phenibut, I'd opt for the 1.5 grams as you'll get more of an effect while still not being loopy. If you're new to this, go with the 1 gram. You don't want to be thinking about a drug that you ingested for the first time while leading up to your interview.
How Does Phenibut Help?
In social situations, I'll clam up and start thinking about what everyone else is thinking about me. This is a total disaster when you are getting interviewed for a job.
Most of the job interview isn't even about whether you can do the job or not. You most likely would be able to do the job, otherwise you wouldn't be having an interview. The interview itself is about whether you would be a liability to the company or if you can handle the stress without freaking out.
When you show up to a job interview all stressed out, it's not going to portray someone who can handle the stress of a job if you can't even handle the interview. It may not be fair, but it's true. This is why phenibut is so good for job interviews, it evens the odds a bit.
Phenibut will get you out of your head and make you much more relaxed. This will free up your attention to be sharper, more witty, and think on the fly faster.
How I Dominated my Job Interview
The last time I had an interview for a job was sometime last year and I crushed it. The position was a lucrative spot at a company that I wanted to work for. At the time, I had been working in a homebrewing supply store doing backbreaking work.
I wanted a change and this was a way out. I knew I had to do good in the interview.
My interview was at 10 AM. It took me about a half hour to get there so I had to change and be ready to leave at 9-9:15 AM.
My exact method:
Woke up early enough to go to the gym before hand.
Immediately mixed 1.5 grams of phenibut with some water and drank it.
Went to the gym and got a good pump. (1 hour)
Ate a light breakfast.
Left the house to get there early.
Got to the place, had an excellent interview.
They called me back later that day to offer me the job. I had no doubts that the interview went well so I wasn't surprised.
This works well for a few reasons. First, by getting up early to go to the gym, you're giving yourself an hour to let the phenibut take effect on an empty stomach. This is critical. You have to sit around for an hour before you can eat anyway, why not take use of that time to go to the gym?
Second, part of the job interview process is your employers getting a good look at how you present yourself. This is why you should wear a suit and look as good as you can. Besides your clothes, you can also maximize your look by having a good pump. Your muscles will be filled with blood after your workout and you'll look more fuller and healthier.
Third, exercising will increase blood flow to the brain. The best nootropic that I have come across is vigorous exercise. I like to push it until I start seeing lights, then I know I have that increased blood flow. It doesn't matter what type of exercise you do, just push it. Increased blood flow to the brain will make you sharp and able to respond to questions better.
Conclusion
Some may see this as cheating to get a job. The hell with that. You have to give yourself every advantage you can to get ahead.
It's your life, you make the rules.
People take mind altering substances every day just to get through their day, it's called coffee. You don't see people claiming coffee is a performance enhancing drug. On the contrary, every office has a coffee spot to make their workers more productive.
If you have had a string of shitty job interviews and haven't gotten any offers, it may be because you're anxious as hell and freaking them out.
Give phenibut a try next time.
Buy Phenibut Here From Liftmode
-Tate
Check me out on Twitter