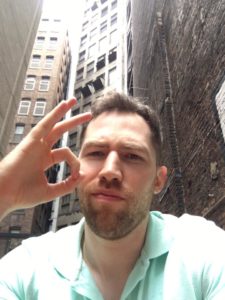 Last Saturday I took a train from Philadelphia to New York City to hear Mike Cernovich give a seminar on his Gorilla Mindset techniques. I've been following Mike for  years now and was curious to meet the man behind Danger and Play.
Last year Mike came out with the book Gorilla Mindset and it was a big success. I gave the book a read and welcomed it's refreshing take on mindset. I've read a fair share of books on the subject and most books rehash the same points about being positive and taking action. Gorilla Mindset takes a different tact and offers actual steps to be more positive and how to move towards taking action.
Mike's techniques may seem a bit unorthodox, but once you start putting them into practice, you'll see they are effective. I wanted to see if the person behind the book was congruent with his techniques and if there was anything new covered that wasn't mentioned in the book.
Meeting like minded people
Right from the start Mike talked about how the seminar has less to do with actually going over the techniques and more to do with getting out and meeting like minded people.
I saw a bunch of people there who I knew from the internet and was finally able to put a face to the twitter name.
It was a pleasure meeting people who I've been reading on the internet for a while.
That being said, it was a little weird going to an event like this. People were asking me what I was doing in New York and I was like, "Meeting people from the internet."
Everyone quickly got over this and used it as an opportunity to mingle.
Focus
One of the takeaways from the talk was focus. Focus is one of those topics that gets thrown around a lot, but what does it actually mean?
What are you directing your thoughts and energy towards in the present moment? What are you doing right now?
I find myself constantly distracted jumping from one thing to the next. My thoughts are a constant stream of random shit pulling me in 100 different directions. It takes me a bit of effort to calm myself down to focus my energy in one direction.
Mike talks about getting into the present by becoming hyper aware of what is going on in your surroundings right now.
There's a number of ways to do this but one that I thought was interesting was looking at a person's eyes and taking note of what their eye color was. Another technique is to get physical with the world around you. For instance, right now I'm typing and I am feeling the keys smash on my fingertips. Somehow this helps me focus on the act of typing and I'm better able to keep moving.
I like to think of this as a more active form of meditation. Essentially taking the results of meditation practice and having it carry over into your regular activities during the day.
Posture
Another key takeaway was posture. Right now as I'm typing this, I'm in a starbucks. I'm looking out at the window at people walking by and 90% of the people are hunched over. When you start to look at everyone's posture, you see that there's a real problem.
Mike's take on this is that your posture can effect the way you think. The better your posture, the more confident and assertive you feel. To illustrate this he grabbed someone in the front row and asked him what he wanted to do.
Immediately the guy's posture changed to a more closed off hunched over look. This was because he was forced to talk about himself and was sort of caught off guard. Mike showed that when he changed his posture he looked more dominant and felt better.
There's some science behind this. The ted talk with Amy Cuddy goes into this a bit. If you change your posture, your mind believes you are a larger more dominant creature and changes your body chemistry to adjust to it's environment.
Mike takes it a step further and created an exercise for it where you open up your chest and spread your arms. This has been a game changer for me and it makes me feel great. As someone who sits down at a computer all day, it's important for me to stretch and walk around a lot to counter my shitty posture. This exercise really helps.
It's all related
There's a number of other techniques that Mike covered through the seminar like self talk, framing, strong morning routine, and vision.
Using gorilla mindset techniques in all of these areas create a synergistic effect that makes you feel incredible and lets you do whatever you want in your life. I can attest to this as I've been doing these techniques and I feel incredible.
Often you read an article and it covers one aspect of your life that needs work and you get it under control only to have something else go wrong. Gorilla Mindset techniques cover everything and teach that all areas of your life are related.
In other words, having a good sense of self talk will help you get in shape in the gym and vice versa.
Live Q &A
While talking about Gorilla Mindset techniques was interesting, it was essentially the same material covered in the book. I already read the book a few times and was more interested in meeting Mike. After he was done talking about Gorilla Mindset he had a live q&a session.
A bunch of completely random questions were asked and it was pretty funny. Mike covered Ayahuasca, fighting stance, blogging techniques, and the difference between him and the Wall Street Playboys.
Another area he touched upon that I thought was interesting was the use of the dream world. In response to his grandmother dying, Mike found himself crying in a dream. I've had a lot of experience having lucid dreams, and I think it's an untapped area for self improvement.
Miami Vice
Finally, Mike talked about how a lot of people want to be part of the rich lifestyle for appearance purposes. He talked about how he's been clubbing and it's not all it's cracked up to be. I share that sentiment as I've done the same thing.
What made me laugh was that he said he may have been inspired by Crockett and Tubbs partying in the club in Miami Vice. I just thought this was funny because Miami Vice is one of my favorite shows.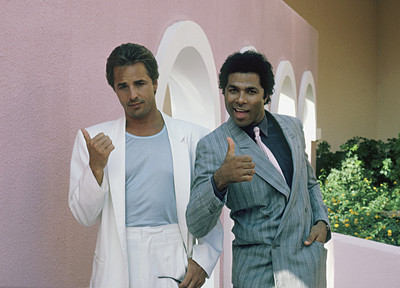 Biergarten
After the seminar, everyone went to the Standard Biergarten for a few drinks. This was pretty awesome because I love beer gardens and german beer.
The Biergarten was packed to capacity and buzzing with activity. If you're ever in New York, I highly suggest stopping by and also checking out the High Line. Really cool spot.
I was able to talk to a Mike about what he's doing next, Chuck Johnson, Donny T, and the identity of my favorite guy on Twitter – Ricky Vaughn. He only revealed that he was a "good looking kid."
After a few beers, I shook hands and took a train back to Philly.
Should you go to a seminar?
If you're at all a fan of Mike, self improvement, or this corner of the internet, I highly suggest going to a Gorilla Mindset seminar.
I'm not sure how many more of these he's going to do. I think he stated that he's not doing anymore for the rest of the year and he seems to do them at random. If he does another one, take the opportunity to go to it.
I got a lot out of the seminar and got to meet Mike and a number of other great guys. Pretty good way to spend an afternoon.
If you can't wait for another seminar, grab a copy of Gorilla Mindset here.
-Tate