One of the biggest obstacles facing anyone trying to become free is the fear of failure. The reason for this is that failure leads to other things. If you go an try something, take a risk, and fail, the fear of the consequences is a very real thing. This is but an obstacle, nay, the obstacle to overcome. Conquer it and you can succeed. Succumb to the fear and you will never succeed.
One of the most common fears is the fear of death. Your own mind will trick you into doing stuff just so that death is less of an option. It's a pretty good system that has evolved over thousands of years in order to protect us from Jaguars. Your genes are telling you to not do dangerous stuff in order to pass themselves on to the next generation. However in modern times this has manifested into the idea that it's dangerous to take risks in business. I'll admit that there's certainly danger in any risk you take, however, the consequences in business decisions aren't usually going to get you killed. However the brain doesn't see it like that, and instead starts justifying. Your inner demon voice starts whispering things like if you go it your own or quit your job, you'll end up like that bloke on the corner begging for change.
Actually, not likely. Even if you quit and ran out of money, at the very least you could always get some kind of job that brings in some money. You save up enough dough, and you're right back where you were with enough to take some risks again. That's the worst case scenario! Best case scenario is you change your life into something worth living with excitement at every corner. I'll risk starting over for the chance of life changing shit every time. I'll let you in on something, I've started over around 5 times now, it's not that bad.
Let's take a look at common fears and see how they all relate in order to have a better game plan to dominate them.
Hesitation
Hesitation stems from the fear of any action being the wrong one in the face of another fear. You literally freeze as a response to something scary. Curiously enough, this is exactly the opposite reaction you should have. Usually when you hesitate, the moment passes and you have lost. Think of a deer in headlights. They get so spooked by your car that they just stop in the middle of the road. Stopping before crossing the street or continuing to the other side would both be much better than freezing. The deer usually ends up dying because they fear going the wrong way. If they would have just committed to either side of your car, they would survive. Instead they sit there and get run over. I could go on forever, but I think Patrick Swayze from Point Break says it best.
Rejection
This manifests in many ways. One strong way is the fear to talk to women because you are scared of rejection. This stems from ancient times when if you got rejected by a girl in the tribe, you were pretty much fucked, and your genes would die with you. However, times have changed and there aren't really any tribes anymore. The world is your tribe now, and my lord are there a lot of women out there. This also applies when your girlfriend is a real piece of shit, but you are too scared to leave her out of fear that you will never find anything better. If you were to leave her, then you would be alone again and have to start at square one, and that involves facing rejection again.
This also comes up when some people get rejected from certain groups in high school. It's a scary prospect because again, back in ancient times when this stuff was more serious, if you got rejected you were exiled. Exile usually meant death. I know when you are in high school this seemed like the end of the world, but high school is a microcosm of the rest of your life, the real world is much much larger. The world post high school has infinitely more cliques and groups than exist in high school.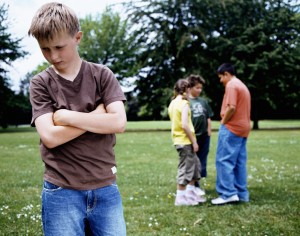 Indecisiveness
Indecisiveness is like a cousin to hesitation. It is the fear that you are making the wrong decision. Often times this happens after the decision has just been made. An example would be if you order something at a restaurant, the waiter goes away with your order, then you say to your friends that you wished you would have ordered something else. That's some petty shit. Just order something, and stick with it. Let the chips fall where they may. This stems from the fear that the other option would lead to a better life, fraught with less possibility of death. As mundane as some of these decisions are, some people are so taken by their fear that they succumb to indecisiveness.
What can we do to fight our fears?
1. Realize that fear is there for a reason as a defense mechanism. The fear doesn't ever go away. What you need to do is embrace the fear, and do whatever you were going to do anyway in face of the fear. That's what courage is all about.
2. If you know that fear is merely an emotion in your mind, it becomes easier for you to laser target onto it and overcome it. Always be on the lookout for things you are afraid of and immediately identify it, then realize it's just a defense mechanism. Somehow this makes the fear so much of a smaller thing and easier to overcome for me.
3. Realize that everyone on planet earth has an expiration date. Knowing this will lesson the burden of the fear of death, if only a little bit. The fear of death is extremely powerful, but knowing that it will eventually happen to you may motivate you to stop caring about it as much. Ask yourself this, if you were going to die tomorrow, what would you do right now? It may as well be tomorrow because death is certain, so get moving!
Action item:
Find whatever it is that scares you, and just push yourself into doing it. Don't focus on results for this exercise, just focus on action.