Once you have someone to pitch your idea to, there's a few steps to take before emailing them about the idea.  First and foremost, if the person you are about to pitch has their own guidelines on how to pitch them, follow them.  The fact that someone did this usually means that they get pitched a lot.  Merely by following the guidelines they set forth you can easily set yourself apart.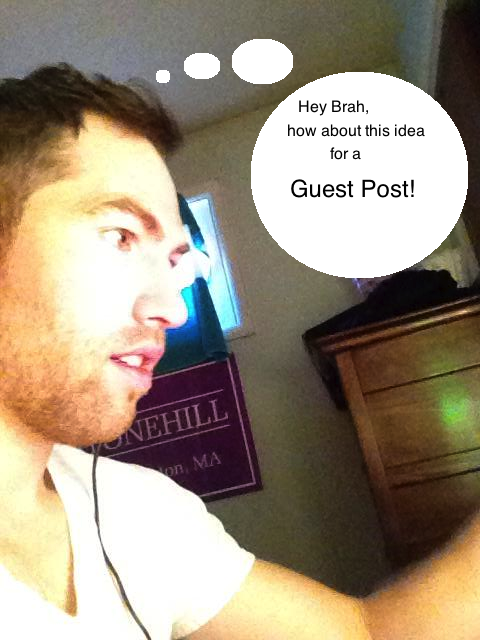 What you want to do is get on their radar before pitching your idea for a guest post.  Start interacting on their blog in the comments section and retweeting some of their articles.  After that make sure to subscribe to their newsletter and respond to some of the emails.  This not only gets you on their radar, but also tells them that you are a subscriber.
Now that you have done the prep work, it's time to send them an email.  There's a couple points to follow for crafting a successful email.  Years ago I was asking my roommate about how he does SEO link building outreach.  He told me a few things that have had massive success.  If I had to describe his method, I would say dumbing yourself down to come across as more personable.  His rationale was that sites are getting hit up so much that they become numb to canned mail merge messages.  You have to do something different or you will never get noticed.
Maximize the subject line
The subject line will be the first thing your prospect sees of your email, so we need to make sure that it captures their imagination enough to warrant them opening it.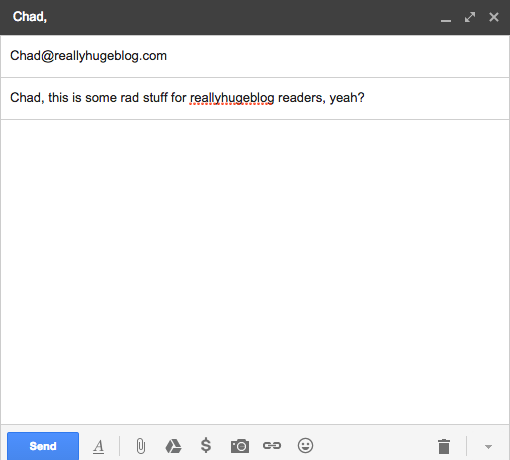 -Use their name and site name in the subject line.  This will validate your email as a real email and not spam in your prospect's eyes.
-Have your subject line be open ended or a question.
-Don't reveal any contents of your email by being as vague as possible.
-Pretend this is an email you are sending to your friend and be as personable as possible.
Examples
"Hey Sean, would 'their blog' readers be into this?"
"Mike, what do you think for 'their blog"
"Bobby, rad for 'their blog"
Email Body
Once you have your subject line down, the idea is to write a straight to the point email that has to cover 5 areas.
-Intro
Are you a blogger?  Have you posted before?  State this immediately so that they don't dismiss you as a nobody
-Define relationship
State how you know them and how you are associated.  Do you follow them on social media?  Do you have any email correspondence?  Make that known here.
-Intent
Tell them you are interested in guest posting on their blog.  Make this as clear as possible.  I'll usually say, "I am interested in guest posting on your blog."
-Explain your guest post idea
Have an idea for a guest post that actually relates to their audience and explain what it is.  Simple enough.
-Show the value of your post to the readers
Why is your post valuable to your prospect's audience?
After you covered these 5 areas, thank your prospect blogger and make sure to leave your contact information at the bottom of your email.
A sample script you could use would sound something like this:
Hey Mike,
My name is Barry and I've been a blogger in the financial freedom niche for the past 6 months.   I have been a subscriber to your blog for about a year now and had conversations with you through email a number of times.
I am interested in pitching a guest post idea to you.
I initially got hooked by reading your post on why you should start an internet business now.  This is a subject near and dear to me and I have come up with a topic to talk about around that same subject.
My guest post idea is "Leaving the 9-5 gig forever"
I know your blog is centered on freedom in all areas of your life and I believe your readers will benefit the most from learning the steps it takes to leave your 9-5 gig.
Let me know if you would be interested in having me put this together for you.
Thanks for your consideration!
Barry,
(contact info)
Final Points
If you don't hear anything back from the prospect or they decline your offer, don't take it personally, just keep moving and trying your other prospects.  If they do accept your offer, go on and give yourself a high five.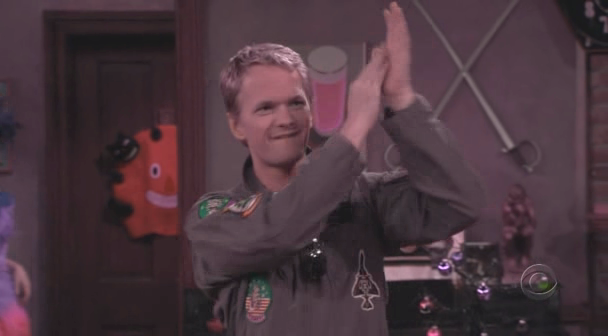 Make sure you really make your post for this prospect incredible.  I feel that goes without saying but some things to consider are to make sure you get a feel for their site and how they edit posts.  Do they indent in a certain way or have a format they like to use?  Do that as well.
Make sure to fill your post with custom images and perhaps a custom video to make it really pop.
Create a landing page for the surge of viewers this guest post will hopefully bring.  Just create a new page on your site and have that be what your guest post links to.  Use this landing page as a gateway to guide the new viewers from your prospect's site.  Make sure to place an opt in form on this page because ultimately the point of getting new viewers is to convert them into email subscribers.
Make sure to respond to all the comments that your guest post gets.  There are a number of good reasons to do this like making the prospect happy, but the most important is that it increases traffic to your site.  Each response you make is another pathway for them to click over to your site.
Get out there and start guest posting today.