It used to be that you could throw up a site with 5 pages, and start throwing links at the site either with blackhat software or by going everywhere you could think and throwing your site at it.  This included forums, blog comments, web 2.0 sites.  Google figured out how to stop this with their algorithm updates.  You'll see this quite often in SEO.  It's a cat and mouse game between savvy marketers and Google punishing their methods.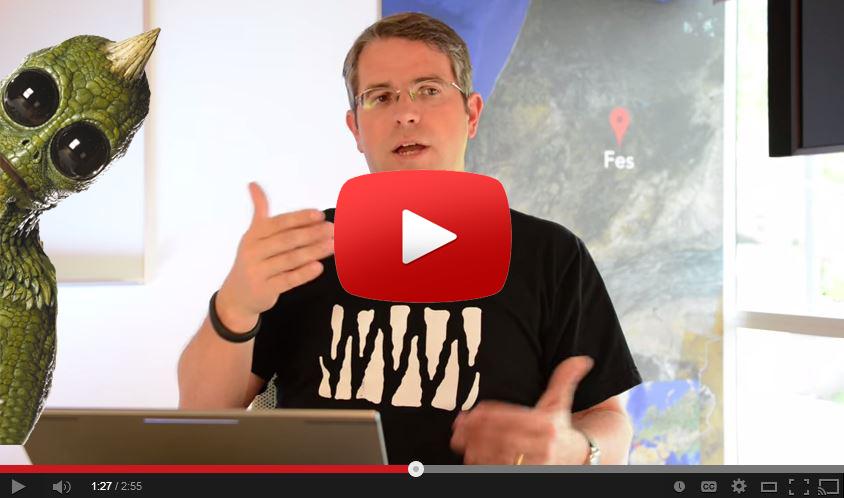 Just a few years ago the SEO landscape was totally different, but the one constant that stands is that Google's algorithms have always been based on the system of using links as a vote of popularity.  It still stands today as it did 5 years ago that if you got a link from a very high value site, it made your site's rankings go up.  The difference is that today Google is putting much more stock into the quality of links to your site more than the quantity.
I could write a whole series just on SEO alone on all the different tactics you could undertake to boost rankings.  However since I try and stress simplicity, I will focus on two things that you should be focusing on.  If you focus on just these two things, and really excel at them, you start growing your audience really fast.
On Site SEO
On site SEO is pretty much the minimum level of SEO that should be done.  I have heard a lot of writers talk about how they don't do any type of SEO "wizardry" to game the system, but I'll bet that they at least have their on site SEO taken care of.  Reason I say that is that it's so easy to do and takes very little time.
On site SEO won't really get you results once you hit the publish button, but it certainly primes your content to receive greater traffic once your content starts getting momentum.
The thing to remember with on site SEO is a few key guidelines.  They are as follows:
1.  Have a specific page about a specific topic.
2.  Include the subject of the page in the title tag of the page.
3.  Include the subject of the page in the url of the page.
4.  If you have images on your page include the page's subject in the image's alt text.
5.  Name the image file something connected to the page's subject matter.
6.  Mention specifically the subject matter in the text of the page.
After you have this done for all the content on your site, it's time to get a bit more advanced.  Head on over to http://www.seoworkers.com/tools/analyzer.html and analyze your site.  This allows you to see specific things that you can change that you may have overlooked.  It also gives you handy videos on why you would need to change certain aspects of your site in case you were confused.
Next I'll head on over to http://www.webconfs.com/15-minute-seo.php and start going down the list.  I start changing the +3 categories right away.
After this, continue to follow through with all your new content.  It's a lot easier to do this as you go instead of going back and doing it later.
Guest Posting
The reality of SEO will always be based on building links to your site.  This is where people usually start doing black hat tactics or shady stuff in order to game the system.  However, what if there was a way to not only build links to your site ethically, but at the same time send targeted traffic and contribute excellent content that helps people?
The way to do this is guest posting.  Don't be dismayed by Matt Cutts, Google's head of spam, coming out saying guest posting is dead.  It isn't.  The reason they are coming out against it is because it has become spammy.  Here's the trick:  don't be spammy.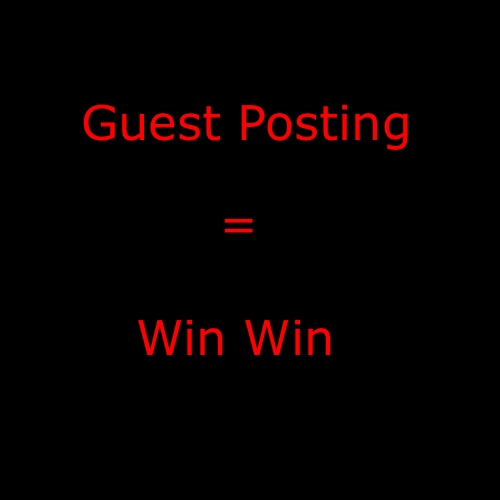 My thoughts on guest posting is that you should do guest posting as a way to share your site and content with another site's audience.  The benefit of this is that the other site's audience will then come over to your site and hopefully like your stuff so much that they become your audience.  You also gain a circle of bloggers who may actually turn into friends in real life.  Part of this whole blogging thing is helping each other in your niche and growing a community.
The added SEO cherry on top is that as a result of guest posting on another blog you usually will be granted a link at the end of your article pointing back to your site.  If it's a well respected site in your niche and has a good page rank, it will boost your own site's rankings.
The more you do this, the better your site's rankings are and eventually you'll start seeing more traffic from people searching for your keywords in google.
Even though guest posting is a strategy that covers a lot of bases, the downside is that it takes longer to do.  You have to go out and do the outreach and on top of that write really great content for someone else.  However if you can get a system for doing this down, the benefits really far outweigh the negatives.
Guest posting is the best way that I know that will allow you to massively increase your audience and search rankings at a rapid pace.  If you commit to this strategy you will undoubtedly succeed in your blogging career.
How to find somewhere to guest post
The first thing to consider on finding somewhere to guest post is how much traffic do they have, and how related is their blog to your niche.
The reasons for this are because you need a certain amount of traffic on their blog for the effort to be worth it.  The ultimate goal of guest posting should be converting traffic coming over to your site into email subscribers.  If the traffic coming over to your site is from a blog that has relatively little to do with your own blog's niche, then the conversion rates won't be worth the trouble of doing the guest post either.
So to put it simply, the better related the site is to yours, the better the conversion rate.  The better traffic of the site, the more conversions.
Try to find sites with a minimum of 10,000 visits per month and for relevancy you will just have to judge for yourself.
With this in mind, you then have to go out and find sites that fit the above criteria and also accept guest posts.
Method 1
Go to any sites that you are aware of that are in your niche and search for "guest post" in their site's search bar.  If nothing is coming up, search for the site and guest post in google, or check their home page for either a guest post or write for us type page.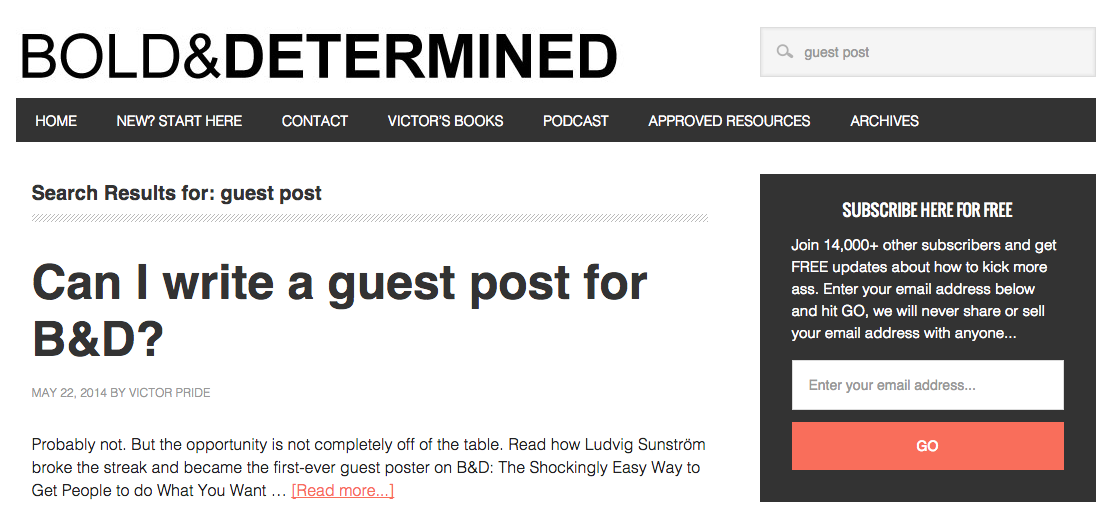 Make sure if they have some kind of criteria for guest posting that you follow it to the letter.  If they go out of their way to define guidelines for guest posting you can bet that they are pitched all the time.  This is good because it means that it's a high value site most likely if a lot of people want to post there.  Most people however won't follow their guidelines and you'll instantly have a better chance merely by doing so yourself.
Method 2
The second method involves finding a prominent blogger who is in your niche and searching for any guest posts that he has done.  The line of thinking is that if a prominent blogger has gone out and done a guest post somewhere, more than likely the site he posted on is also a site worthy of your time and consideration.  In the search results look for sites that aren't the guest poster's site and you'll usually find a guest post by the guy.
For example, let's take prominent blogger Sean Ogle.  Sean is an interesting case because he has written an article on his blog about guest posting, so the first 9 results have to do with articles on his site.  However, if you start to dig deeper into the results you can see that the 10th result is a guest post he wrote for paidtoexist.com.  If you are in the lifestyle design niche, that would in theory be a good place to try and land a guest post of your own.
Don't just see that someone landed a guest post and assume it's a good site to do so on.  Obviously do your due diligence and try to determine if the site meets your criteria, but it's certainly a good place to start.
Method 3
A lot of blogs will often mention that they have been featured on other blogs.  Take a look for parts of the site that say "featured on" or something like that.  They then list a bunch of sites in which you could potentially get a guest post yourself.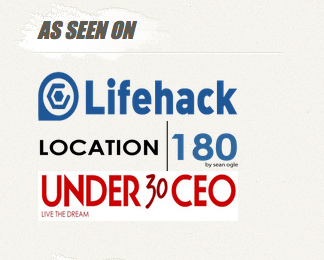 Method 4
Finally, the last method is to go into google and type this "keyword" intext:  "guest post".  "keyword" in this scenario is whatever niche you are in.  Then after looking at the results you would choose a site from the list and see if it meets your criteria for a good site.  This method is real hit or miss and should be done as a last resort.