When creating a blog, most people start out just thinking up random ideas for content.  While this certainly works for a while, it's natural for you to run out of ideas and get stuck.  This is when blogs fail.  People's content ideas dry up and they stop publishing.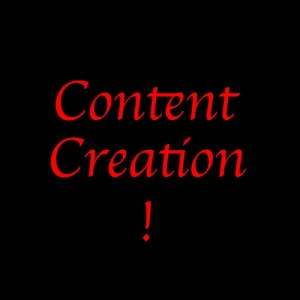 To combat this, I have a few strategies I use to come up with ideas for blog posts.
1.  Problems
Have you ever had a problem in your life that you were able to solve?  Write your story in the post with a detailed description of how you went about solving it.  This should be geared towards your niche obviously.  As an example here, I wrote a post about how to get over a breakup.  The genesis of this post was the fact that I was thinking about how my girlfriend broke up with me.  I pondered to myself how I went about getting over it.  Because I know that being involved in a breakup is a big issue for guys looking to improve their life, I thought it'd be a great topic to write about and add my own little twists based on my experience.
2.  What is working for other people
Use a site like quicksprout website analyzer and buzzsumo, to get a look at a site's most popular articles.
 With quicksprout website analyzer and buzzsumo, you can enter in a site that is in your niche.  It will then pull up various metrics about the site.  One metric it pulls up is the most popular articles on the site according to how many social shares it has.  Take a look at the most popular articles and see if any apply to you.
For instance I have experience doing keyword research for niche sites.  If you go over to quicksprout and look at seanogle.com, it shows that a popular article he made was for creating niche sites.  This shows me there is real interest in creating niche sites and that I can apply my story and experiences to crafting an article about niche sites.
I would strongly caution you from stealing other people's content.  See what I did there above?  I used my own experience and story to complement a topic that has been talked about across multiple websites.  It's not stealing if you take the topic and make it yours.  It is stealing if you take someone's article and just reword it to make it look different.  Don't do that.
3.  Keyword Research for Topics
Go over to a very handy site called Ubersuggest.  This site allows you to automatically add every letter and number from 0-9 to google's suggested terms.  Here's how you use the tool for content ideas.
-Plug in keywords associated with your niche
-Look at the results in which you haven't thought of before.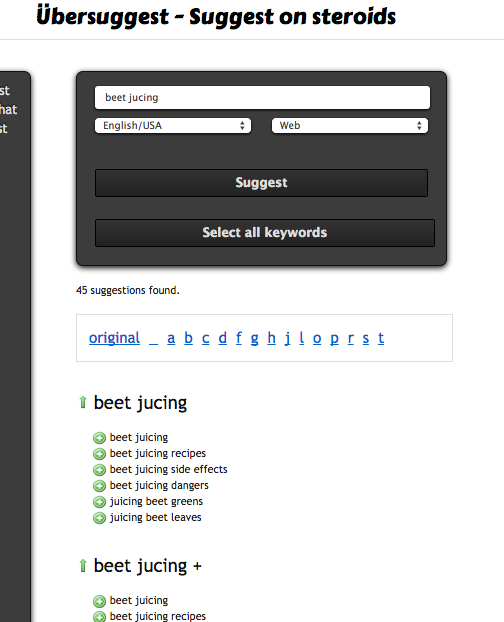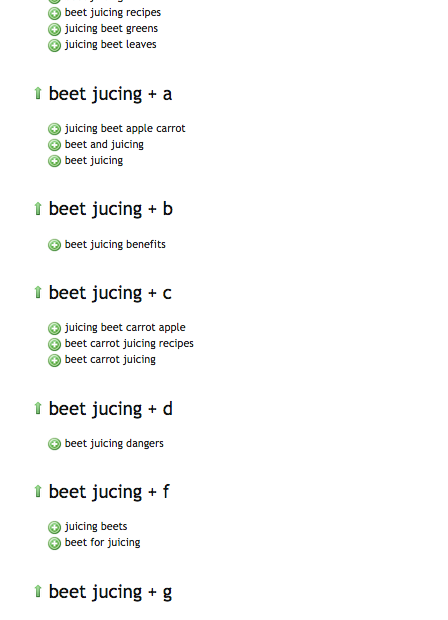 -Plug the keywords that look enticing to you into the Google Adwords Planner tool to get an idea as to how much traffic it generates.  (we'll talk about SEO in a later email, but for now just decide on whether it garners enough traffic that you feel writing about it would be worth while).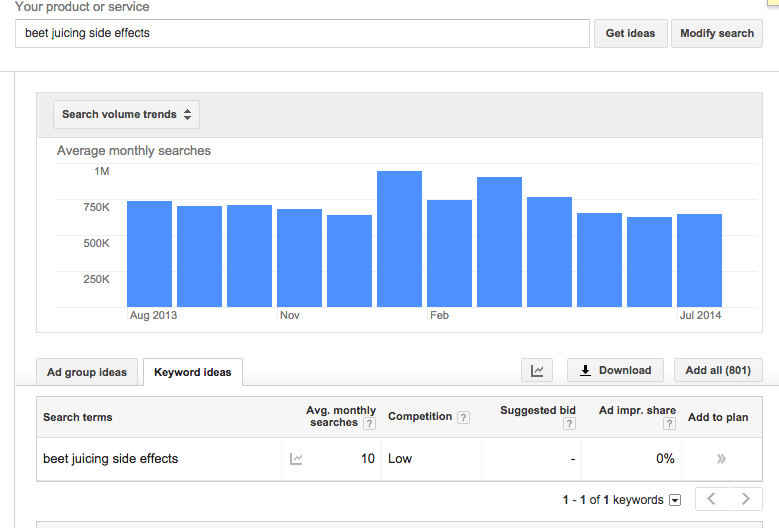 -Choose some worthwhile keywords from the list.  This specific keyword only has 10 monthly exact match searches, so it may not be worth your while.  But you get the idea.
-Write an article about it.
Now, I'm not saying to write an article about every keyword you can find and have a website that is a bunch of random articles just to get traffic from each one.  What I am saying however is that if you are brainstorming ideas, ubersuggest is a great tool to get some stuff to write about that perhaps you haven't thought of before.