When bloggers first start out, there is a rush to create a bunch of content.  That rush turns into a mindset that you have to be writing content every day and putting new stuff out there.  While that's a healthy mindset to practice writing, publishing new content on your blog every day is counterproductive.  The reason for this is that it may not give your articles enough social proof and lifespan, and the time making each of these articles could be better served doing other things.
Most bloggers have it in their head that in order to gain success all they need to do is just publish content every day.  Eventually the masses will just arrive organically and everything will be good.  While I'm sure that examples of this have happened, it's not a good strategy for success in the beginning.
For that strategy to work, you have to be the best in your field writing extremely compelling content for a long time.  Note that I said compelling content.  One of the biggest dangers of writing content everyday is that in order to attain your posting schedule, you will start to put out sub par content.  Don't let this happen as it will kill your blog.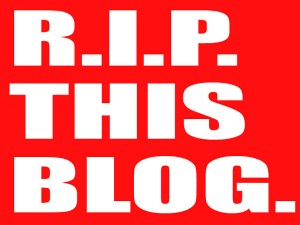 What I would suggest would be for the beginning of your blogging career to post a really incredible post.  Once you post it, go out and spend a few weeks promoting the shit out of it.  The advantage of this is that if done correctly, it will build up an audience for your blog a lot quicker than just publishing great content alone with greater frequency.
Your awesome post will get targeted traffic from your promotion and will garner greater social proof.  This social proof will yield you even more traffic.  This synergistic effect is what makes blogs go from nothing to a huge success in a short amount of time.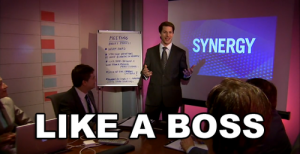 Obviously promotion means having to go out and market your blog on different sites and create relationships with other bloggers, so that may not be for you.  However if you are having any trepidations about it I would suggest giving it a shot anyway.  The fear of creating relationships with other bloggers in order to promote your blog can be tough.  It's just another hurdle you'll have to get over to grow your blog and get a huge audience.  I say this because it absolutely works.
How do you create relationships with other bloggers?  Start by interacting with them.  Follow them on twitter and engage in conversation.  Leave comments on their articles that add value to the discussion.  Shoot them an email with any questions you may have.  Review one of their products.
Keep doing this enough and you'll get on their radar.