It's important to start a blog now if you are interested in becoming a professional blogger.  Besides the fact that it's usually a good idea to start something now then wait for tomorrow, the fact is that building a blog as a business takes time and consistent hard work.  Yes, I'm sure there are stories of overnight success, but most the time with blogging it takes time for a number of reasons.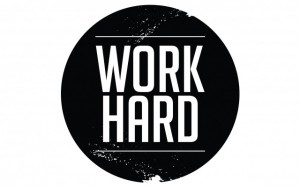 First, you have to build your base of incredible content.  This obviously takes time to write.  Then you continue to write amazing articles that take time and promote those articles all over the web, which also take time.  Finally you have to build links, which again takes an inordinate amount of time.  Seeing a pattern here?  This stuff takes time.
The curious thing I've noticed about bloggers is that they don't treat it like a job though.  Most people want to start a blog and then just magically have people come there through some super secret seo tactics and start making money.  Once they start realizing that it takes hard work and patience, they usually quit.  This shouldn't dismay you.  Actually, this is really great news.  This means that all you have to do is have hard work and dedication and you will automatically be better than hordes and hordes of bloggers who quit.
I know with online businesses it's so easy to get distracted and start watching youtube videos of street fighter 2 or something.  The reason for this is that the fear of being fired isn't in the back of your head.  I can't tell you the amount of times I went to bed with the intention of doing a bunch of work the next day and by the next night I realize I wasted another day.  Then I thought back to when I was working a cubicle 9-5 job.  Back then I went to work every day and was never late.  I worked there 8 hours a day on something every week.  I always think to myself, damn if I dedicate myself 8 hours a day to my own project, I could be making money in a matter of weeks!  But of course we don't do that because we aren't treating blogging like a 9-5 job.  If you are capable of actually sitting down and doing just that, you will be head and shoulders above 95% of people who set out to be a professional blogger.
I mention this early on because you could know the exact formula for creating a blogging business, but if you can't put in the work from the jump, what's the point?  Seriously, the most important aspect of being a professional blogger is just putting consistent work in day in and day out.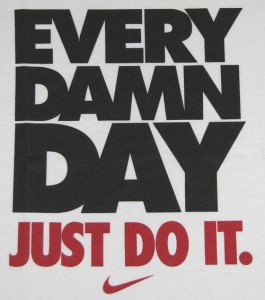 Once I finally took the plunge into blogging myself, I realized the monumental amount of work that actually goes into it.  The first thing I thought was I wish I started years ago.  I'm currently 30 years old, I could have been blogging for the last 10 years and have a nice income generated from my blog.  Learn from my own mistakes of inaction and get in the game now.  You'll look back 2 years from now and be so thankful that you started today.
Here's the brilliant thing about blogging, starting out in this game is extremely inexpensive.  We're talking about 100 bucks for a year of hosting and 12 bucks for a domain.  Compare that to starting some kind of brick and mortar business and the advantages are obvious.  What I'm trying to say is that it's one of the easiest businesses to get started in right now today.  Within minutes you could have your blog up and running and starting along your path.