Welcome to the striving for freedom pro blogging course.  If you follow these steps, you will unquestionably be on your way to building a blog that is the absolute authority in your niche, as well as being able to make a solid income from.
The tips I will share with you over the ensuing emails are very simple to understand and even more simple to do.  However, only a fraction of people out there will actually follow through with the advice.  The reason for this is that doing so requires dedication, patience, and willpower.  It also exposes you and your imperfections to the world.  The good news is that since so few people are actually doing this, if you are one of the ones who follows through, you will have less competition.
By taking action you will differentiate yourself from the masses out there with ease.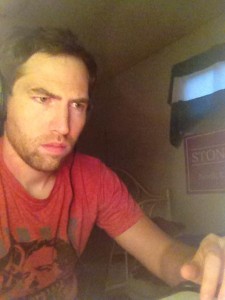 Part of taking action is defeating two forces that will synergistically come together to attack you.  They are perfectionism and procrastination.  When you first start out, you will hesitate to do anything because you will want everything to be perfect.  While striving to produce better content is good in of itself, if that feeling stops you from taking action because it isn't good enough, it's a problem.  If you fall victim to this you can easily get distracted by anything else which of course leads to procrastination.
Don't fall victim to this vicious cycle.  Remember, taking action and risking exposure to your imperfections is much better than not taking action at all.  The bottom line is that none of us are perfect anyway, so your insistence on being perfect is a fruitless endeavor to begin with.
The choice is yours.  If you feel like blogging is something you'd like to do for a living, then follow along with the rest of the emails.  If not, it's not a big deal as there's a bunch of other ways to make money online and create more freedom for yourself.
In this course we'll cover the following:
Advantages of a blog
Writing schedule and promotion
Ideas for content creation
Setting up an email list
SEO, link building, and guest posting
Adding video and audio for added traffic sources
Using social media
If at this point you don't already have a blog and would like to get everything set up before starting the course, head on over to my post about how to start a blog which will take you through all the technical aspects of getting your blog up and running.