It's now the new year and I realized I haven't sat down and made a list of my goals for the next year. I think it's pretty important to get a list together of everything you want to see happen, just so that when the next year comes around you can look back and see where you stand. Put out a blog post of your actual list and there's a degree of accountability that goes along with it. Fall short and the whole world knows about it. Start your engines.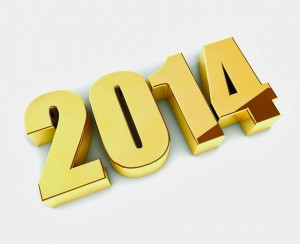 Shortlist
1. Start my SEO writing business.
2. Make at least 3000 a month.
3. Write blog post every day on here.
4. Have ability to be location independent.
5. Travel to Thailand and play Street Fighter 2 in an arcade.
6. Travel to Key West.
1. Start my SEO writing business.
Recently I decided to start a SEO writing business. This business entails emailing SEO agencies and getting contracts to write articles for them. They use these articles to market their client's web properties and get better rankings in the serps. This business can be done from anywhere and will allow me to accomplish goal #4 along the way. I enjoy writing, and have a passion for owning my own business. I figure I'd combine the two and make some money doing it. Starting my own business has been a dream of mine for years. I can't wait.
2. Make at least 3000 a month.
I'm not doing this for my health. I'd like to enjoy my life and have a considerable amount of freedom. That will entail having enough money that I don't have to worry about it. Balance the amount of money with the amount of time it takes me to get it and I'd like to see at least $3000 a month with my business as I could live very comfortably on that.
3. Write a blog post every day on here.
The hardest thing about having a blog is consistency. Even if you are writing garbage, it's still a task to constantly be putting out content. However, if you can get in a routine of writing, after a while you can look back and see you are bigger than 95% of the blogs out there. People like to get instant results and blogging isn't about that. Blogging is more of a long game. Instead of thinking about how daunting a task it is to have a successful blog, I like to think that if I write a post every day, at the end of the year my blog will be monumental with a crap load of content. Perhaps every day is a bit aggressive, but even if you wrote twice a week, that would be 104 posts of content on your site at the end of the year.
4. Have ability to be location independent.
If you've been following the site, you know that I quit my job a few months ago. I just decided to up and quit, no messing around. There were a number of reasons that I wanted to quit, but one of them was that I wanted to be able to work anywhere I want. In the spirit of freedom, I didn't want to have to work in a specific city. I also hate driving in traffic. If you have ever been to Philadelphia, try driving on I-76 in the morning. Being location independent will allow me to work from anywhere, whether that be a Starbucks around the corner, or a beach in Bali.
5. Travel to Thailand and play Street Fighter 2 in an arcade.
Street Fighter 2 is my favorite video game. I got it for Super Nintendo when I was little and became addicted right away. Sounds nuts to say it now, but when I was little I must have spent weeks trying to beat the final two bosses. The final two bosses are from Thailand. So in my mind I just assumed Thailand was the most hardcore place on Earth. Turns out I was kinda right! The dollar goes really far in Thailand, there's awesome beaches, and muay thai exists!!! I was looking up apartments in Thailand one day and I figured out that for what I was paying in Philly, I could have a sick place on the beach with a great ocean view. I have no idea what the arcade scene is like in Thailand, but I gotta figure someone has a Street Fighter 2 cab set up somewhere.
6. Travel to Key West.
One of my friends from high school went down to Key West and is living there. He works taking tourists on jet skis and doing deep sea diving. Needless to say, he posts incredible pictures on his facebook. Also would be interesting to go to the southern most point. Despite hating to drive in traffic, I actually love driving. I'd love to take a drive down to Key West just to see how fast I can get there. Cross country driving, jet skis, and diving on one trip? Sounds tremendous.
So that's my goals for the year. Too ambitious? Not aggressive enough? Share your thoughts in the comments below. Also let me know what your goals are and how you plan on achieving them. Go go go!